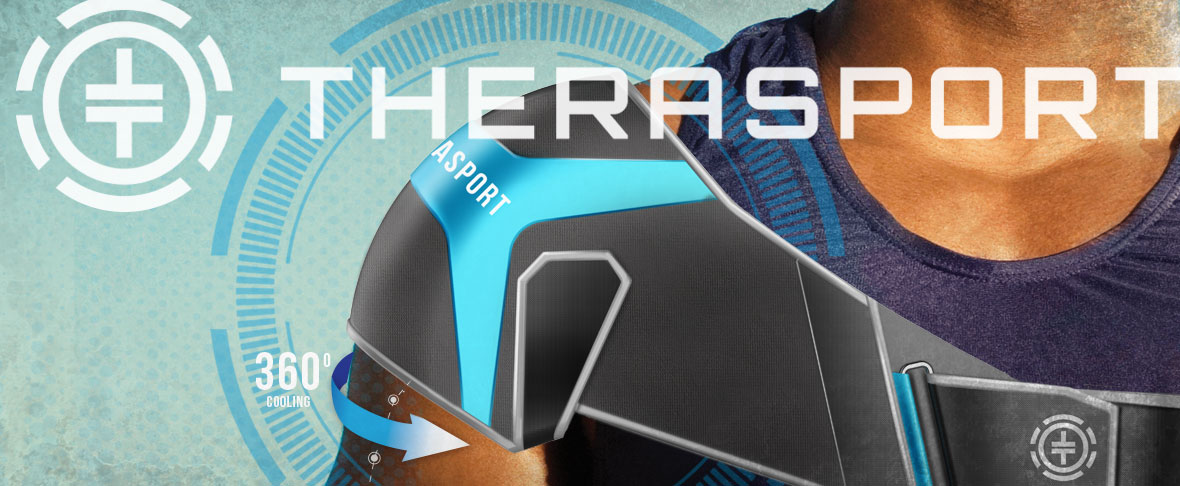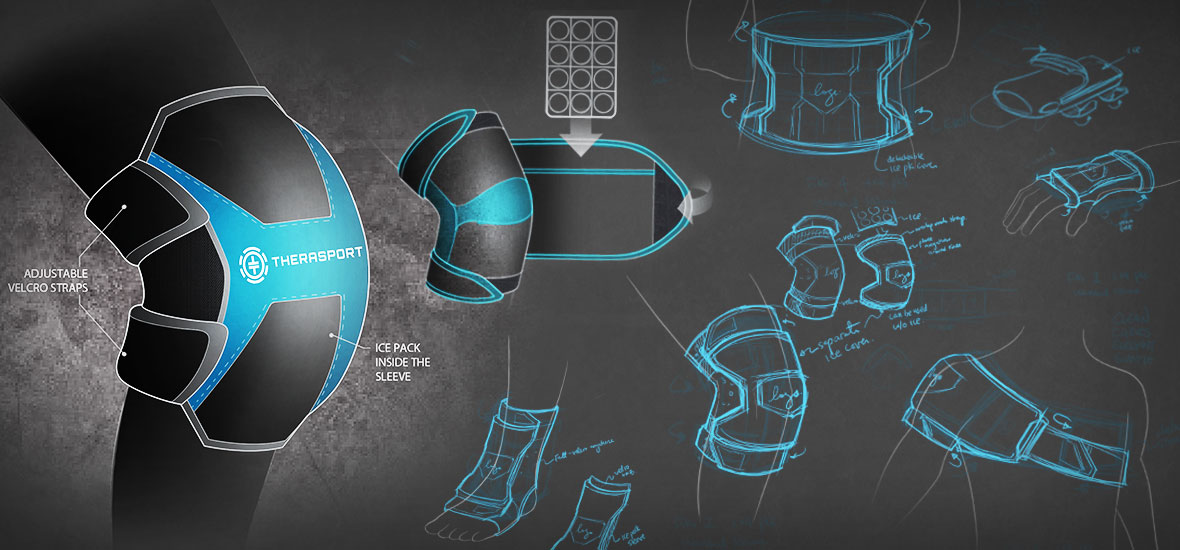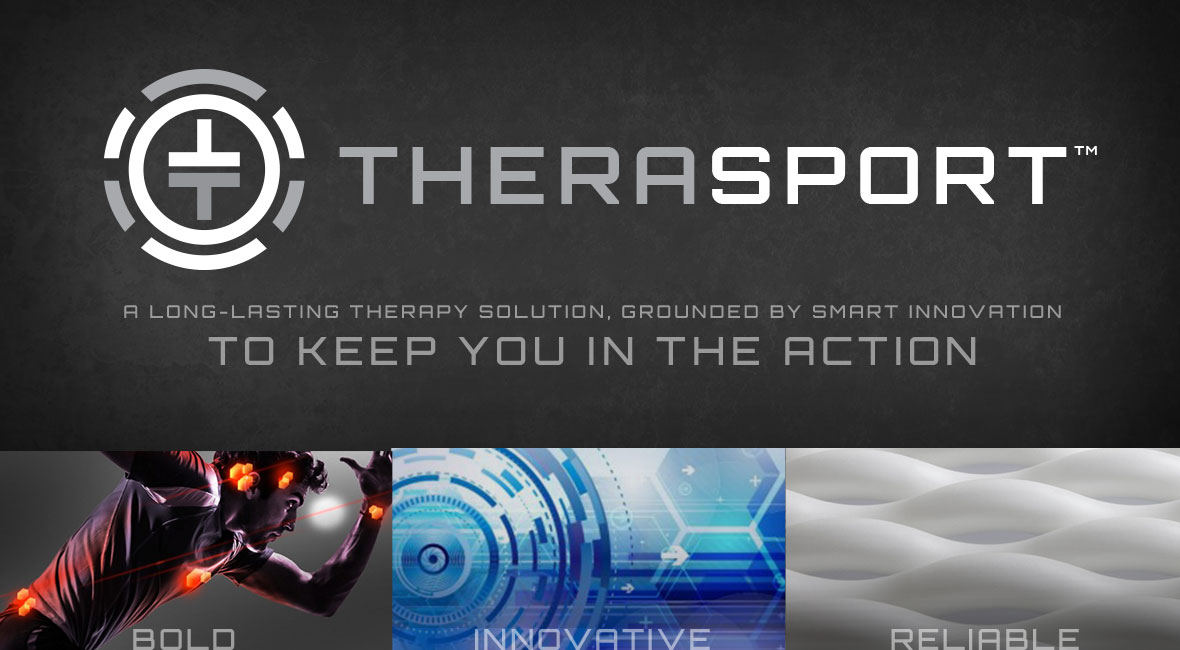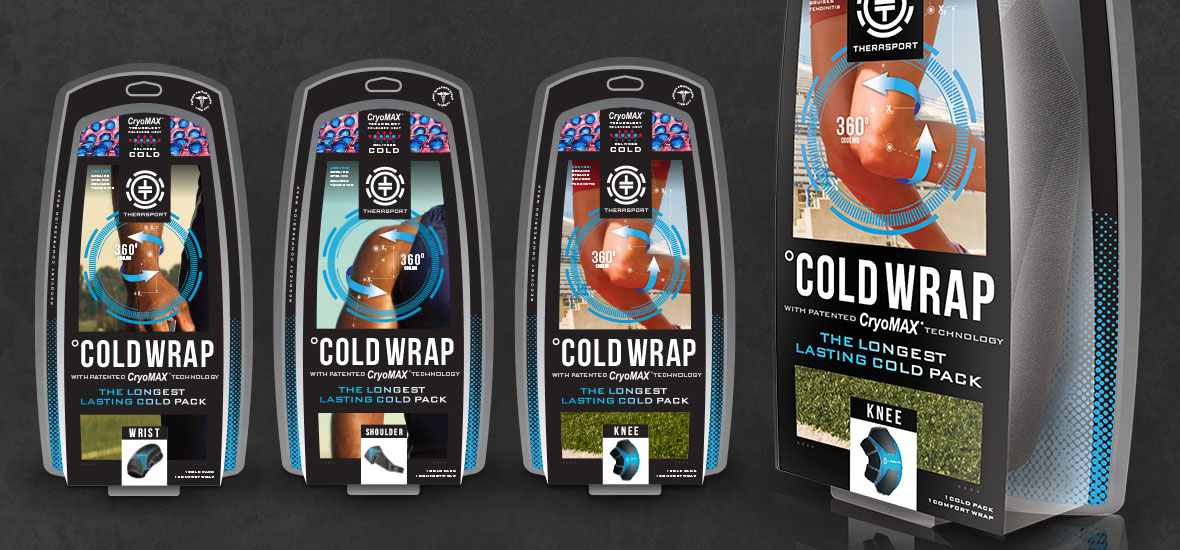 THERASPORT
The challenge for Modular Thermal Technologies was to break out of the drug store chains and to expand sales into other arenas, especially the big box sports retailers. After deploying our strategic marketing approach and thorough research, Fuzion utilized their existing patented Cryomax cool pack technology, and developed branding along with a new line of sports therapy products for post-athletic injuries. With a dual path approach, Fuzion's branding and product development teams created Therasport, a unique sports wrap that combined compression and cooling relief, packaged with upscale sport centric graphics in a product exposing clamshell.
PRODUCT DEVELOPMENT
After comprehensive research at retail and online, our product team conceptualized a line of post-athletic injury wraps that could be used with or without the Cyromax long lasting cool pack. Concentrating on the most injury prone body parts: elbow, wrist, knee, back and ankle, Fuzion developed a unique compression wrapping system for each, that would also hold the patented cooling gel pack.
BRAND IDENTITY & PACKAGING
Working closely with the product development team, our branding team developed a unique brand name that spoke to both the therapeutic and sports features of the product. Therasport was born along with a logo, icon and graphic system that would compliment the product as well speak to the brand's attributes: Bold, Innovative & Reliable. The clamshell packaging can be opened and resealed at retail for proper sizing, reducing returns at the store level.
Client
Modular Thermal Technologies