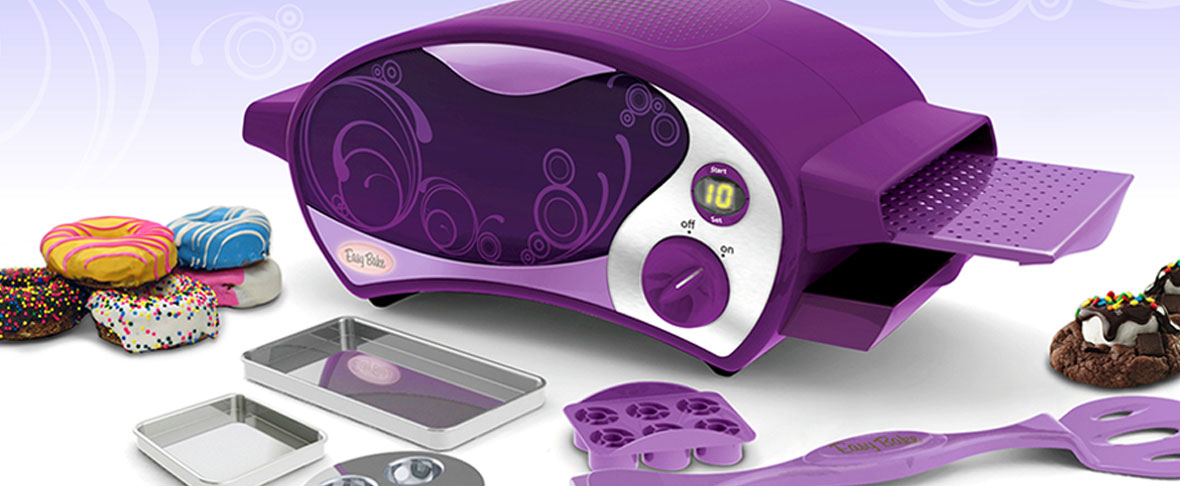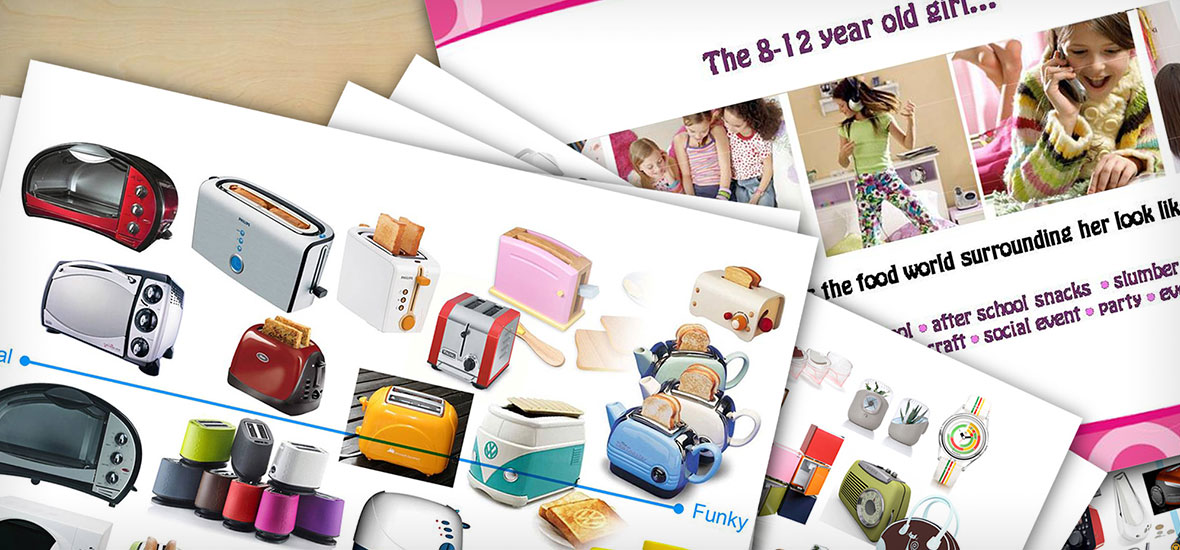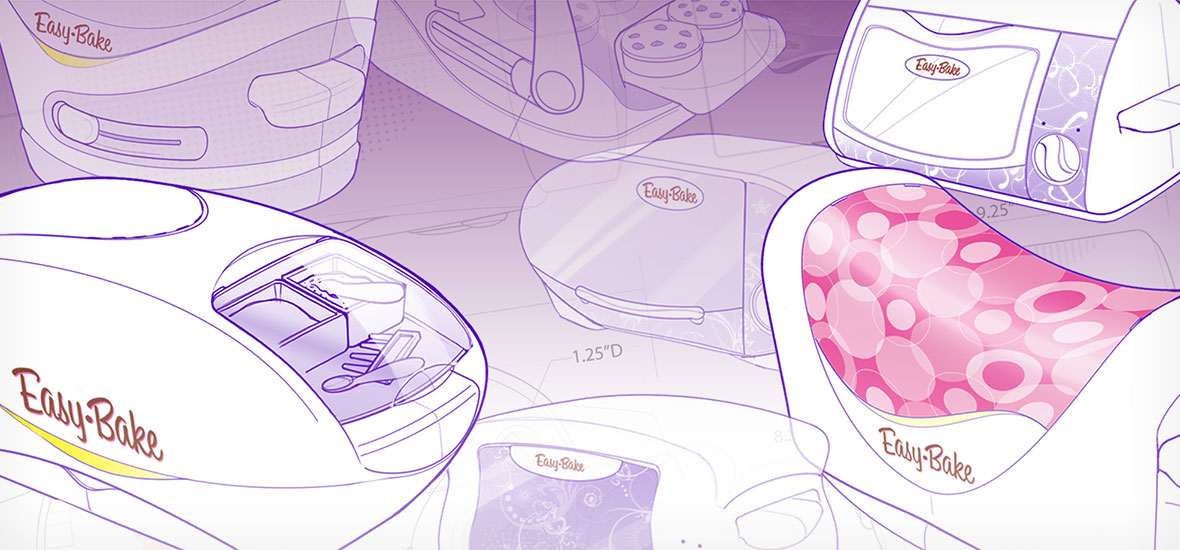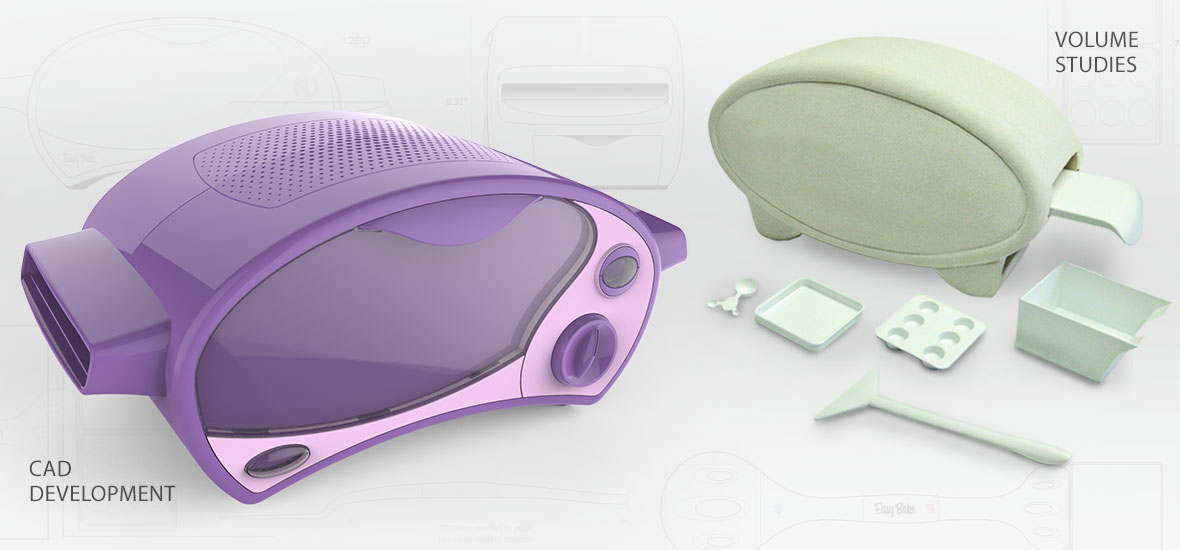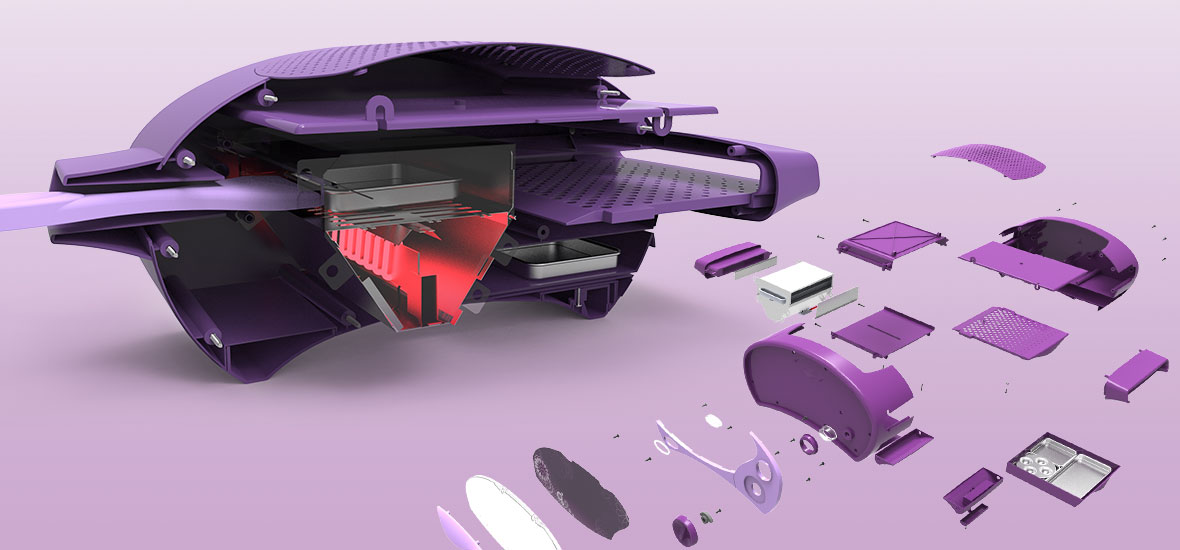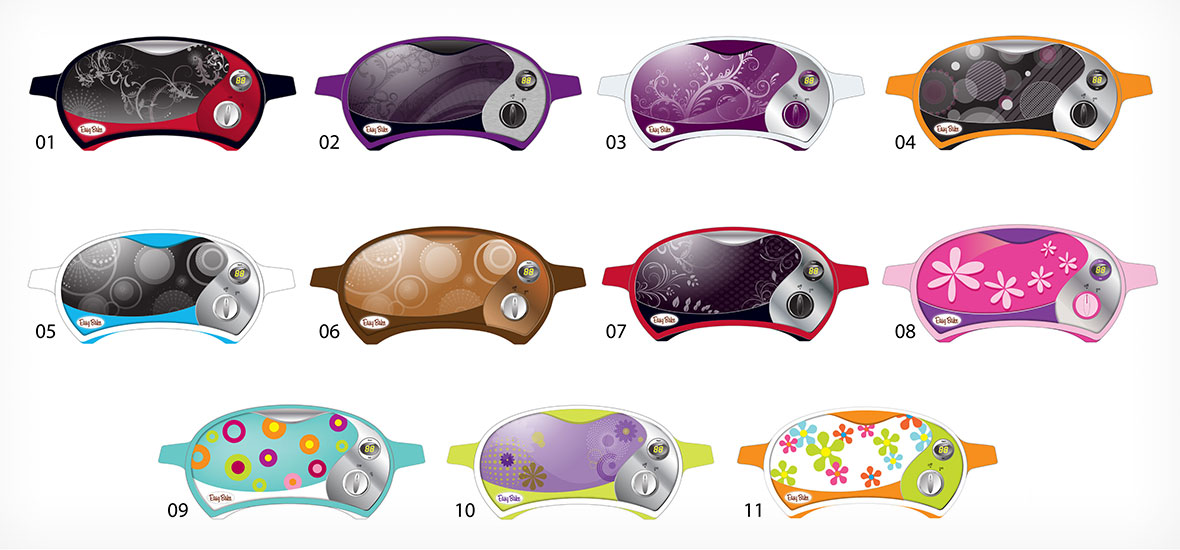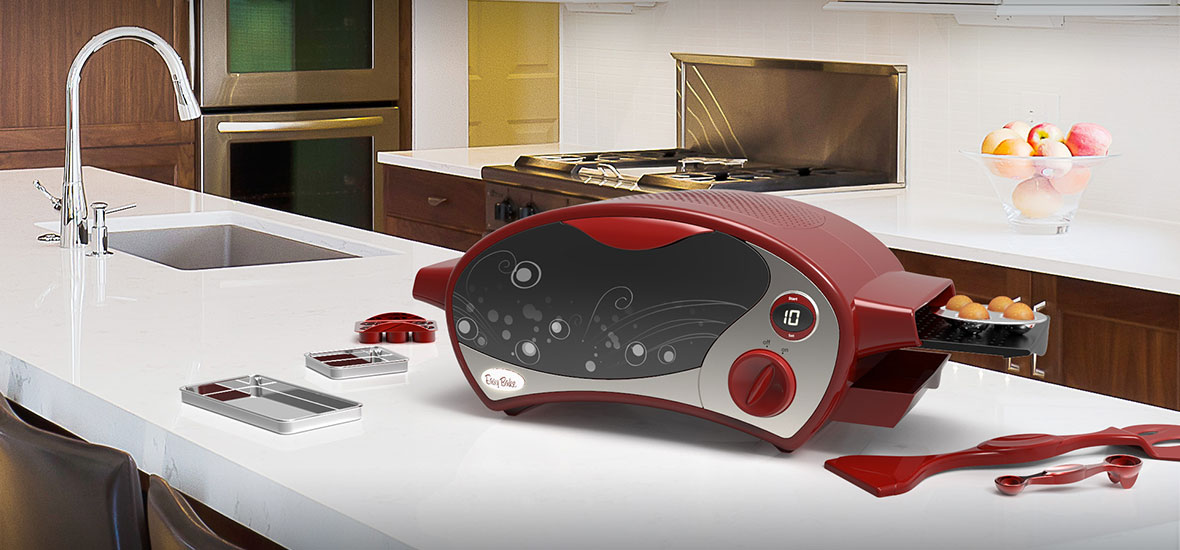 EASY BAKE OVEN
The heating mechanism for the Easy Bake Oven has traditionally been the 100 Watt light bulb. With the transition to low energy/cool LED light bulbs in the market, the heating mechanism needed to transition to a more energy efficient process.
Thankfully, Hasbro contacted Fuzion to undertake the design and development of a new, modern version that could safely employ a real heating element.
The Easy Bake Oven was inducted into the National Toy Hall of Fame in 2006, it is an American icon of toy design, and taking on such a massive overhaul to not only the style, but the function of such an important part of toy history was an exciting challenge.
RESEARCH
We brought the whole concept back to first principles. With a clean slate, anything was possible and we took the opportunity to study the small appliance market to identify current trends in design and utility.
CONCEPT EXPLORATION
We started with the heating chamber, which was critical for providing double the cooking capacity and insured proper safety measures to protect young consumers. We explored a broad range of housings designs that offered a range of aesthetic expressions and footprints on the counter.
VOLUME STUDIES & CAD DEVELOPMENT
The redesigned Easy Bake Oven has double the cooking capacity within the internal heating chamber. A simplified foam volume study model was created allowing Hasbro management to see the impact of the oven's increased size. Using the refined concept drawing as inspiration; accurate 3D CAD was created faithfully capturing the look and feel of the product. All distances, opening sizes and clearances were double checked to insure that access to the internal heating chamber passed all safety requirements.
CAD DEFINITION - HEATING CHAMBER
Where's the light bulb?! The new heating chamber, the heart of the Easy Bake Oven redesign, can be clearly seen in this cross section view. Heat management utilizing a series of baffles gives heated air the time to cool before exiting the top venting. Clearances were carefully considered due to more stringent CPSC testing methods.
COLOR & GRAPHIC EXPLORATION
We put together a wide variety of graphic treatments and color studies. We worked hand-in-hand with Hasbro, letting their wants, needs, and research steer the styling process. In the end we had a modern, clean, and fun look that we were all proud to see on the shelves.
CONSUMER TESTING
Multiple renderings of the Easy Bake Oven in a kitchen setting highlighted the high end appliance look, which was the goal, of the 50th anniversary redesign.