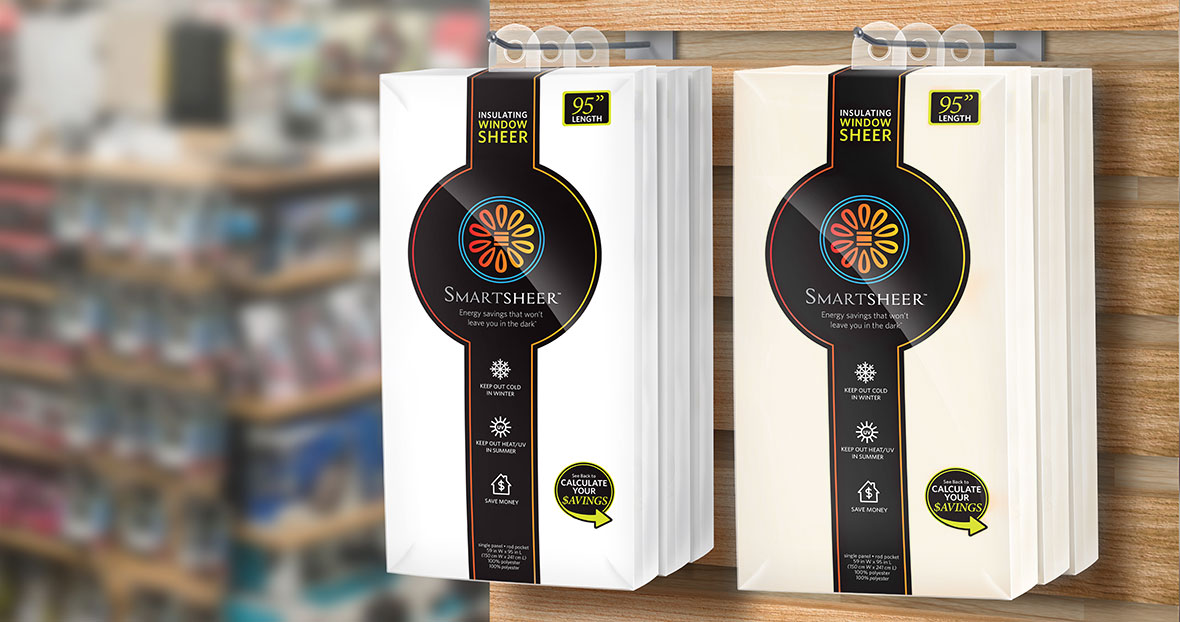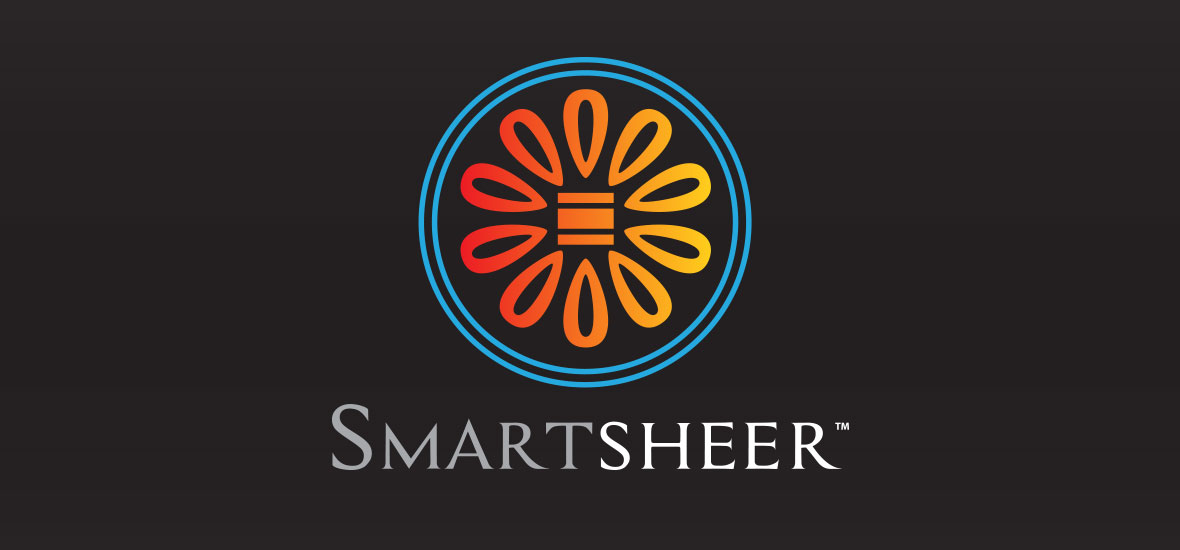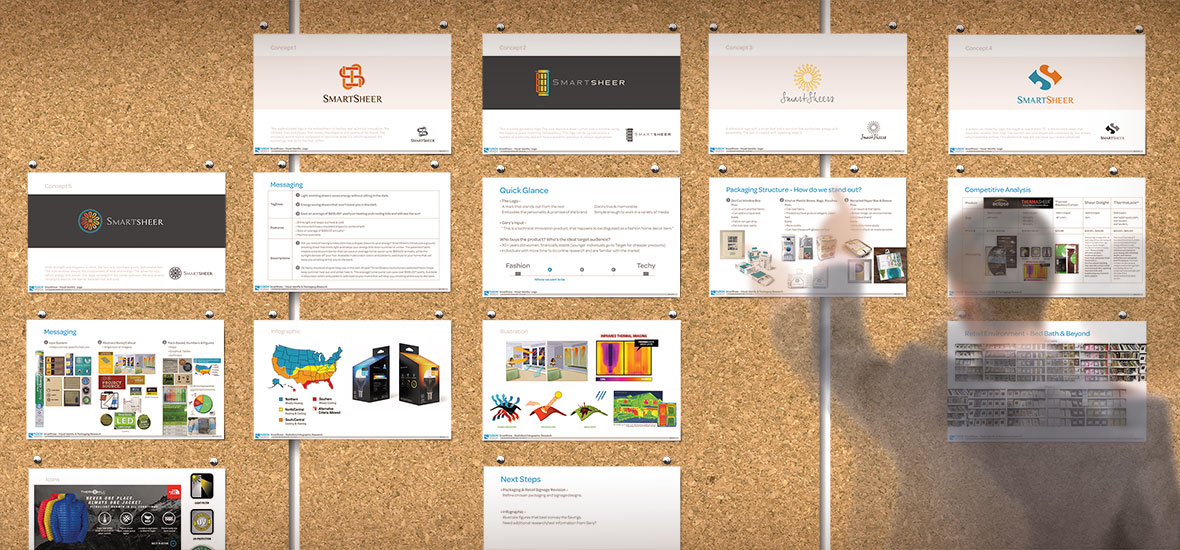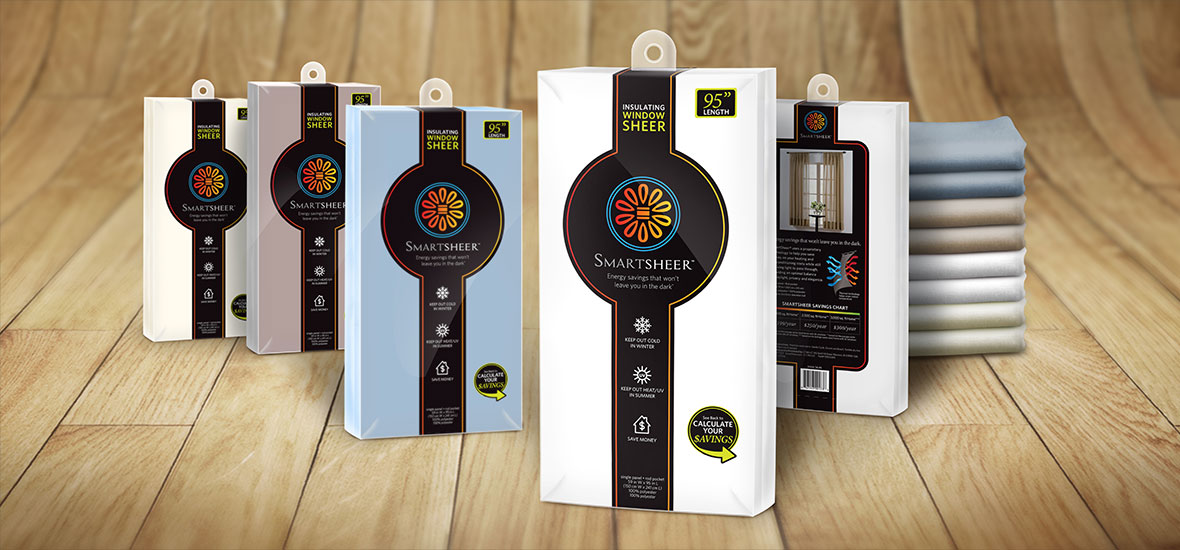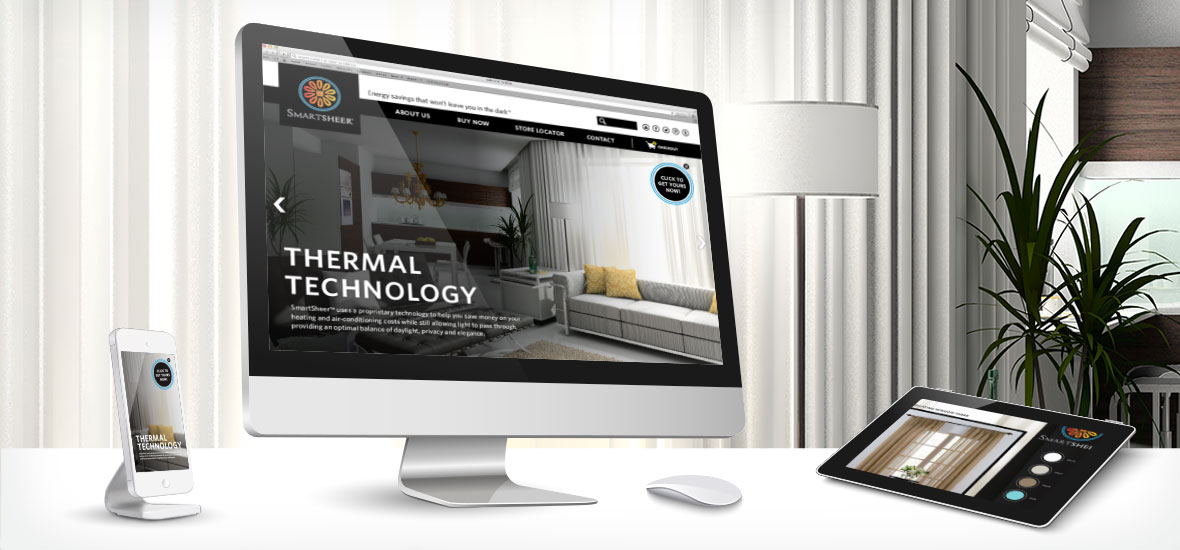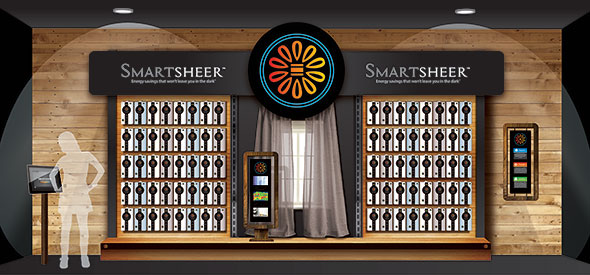 SMARTSHEER BRANDING
A 20+ year old consumer goods company made their first leap into the world of home décor by developing a line of window sheers that had exceptional insulation properties. Aptly named SmartSheer, Fuzion was challenged with developing a brand identity that conveys how a semi-translucent window sheer can be an efficient insulator and an energy saving solution. In order to fully understand the targeted consumer and effective ways to communicate, Fuzion gathered extensive market research about the competitor landscape and other energy saving products out in the market (lightbulbs, sportswear, etc.) and evaluated the various ways to tell their product stories. From our research, we developed SmartSheer's brand identity, packaging and website to create an upscale brand that would appeal to the 30+ year old, female target audience. Since its initial launch at Bed, Bath & Beyond, SmartSheer has generated a lot of buzz, incredible sales, and an impressive 4.5 star average customer review.
MARKET RESEARCH AND LOGO EXPLORATION
After studying the target audience, competitor analysis and how competitors are communicating insulation information, we developed a strategy to help SmartSheer effectively tell its story and build a consistent brand presence. Our extensive research led to us creating an upscale brand identity supported by iconography, infographics, and effective call-to-action statements that would appeal to our 30+ year old female target consumers.
LOGO
The logo design features a center block representing the insulating nature of the product. The block is surrounded by heat and cooling waves and paired with a classic serif typeface to suit the upscale brand. To reinforce the product's main features, we also developed the tagline "Energy savings that won't leave you in the dark".
PACKAGING
The design for SmartSheer's packaging consisted of an iconic shape to further enhance the logo's presence, making it easy to recognize and stand out in the retail environment. We used icons, concise copy and call-to-action statements to show the product's innovation through simple infographics and easy-to-follow statistics.
WEBSITE
To further develop the SmartSheer brand, we created a simplistic website to provide additional details about the innovative product. The website utilizes full-screen, modern imagery of the sheers in an environment, overlaid with impactful type treatments. Along with the website, we developed a 30 second video with comprehensive energy charts to show the effectiveness of the sheers in a user-friendly fashion.
SHOWBOOTH
To help launch the SmartSheer product line in style at the 2016 International Home and Housewares Show in Chicago, we designed an eye-catching and informative showbooth layout to properly showcase the high end aesthetic of the brand.