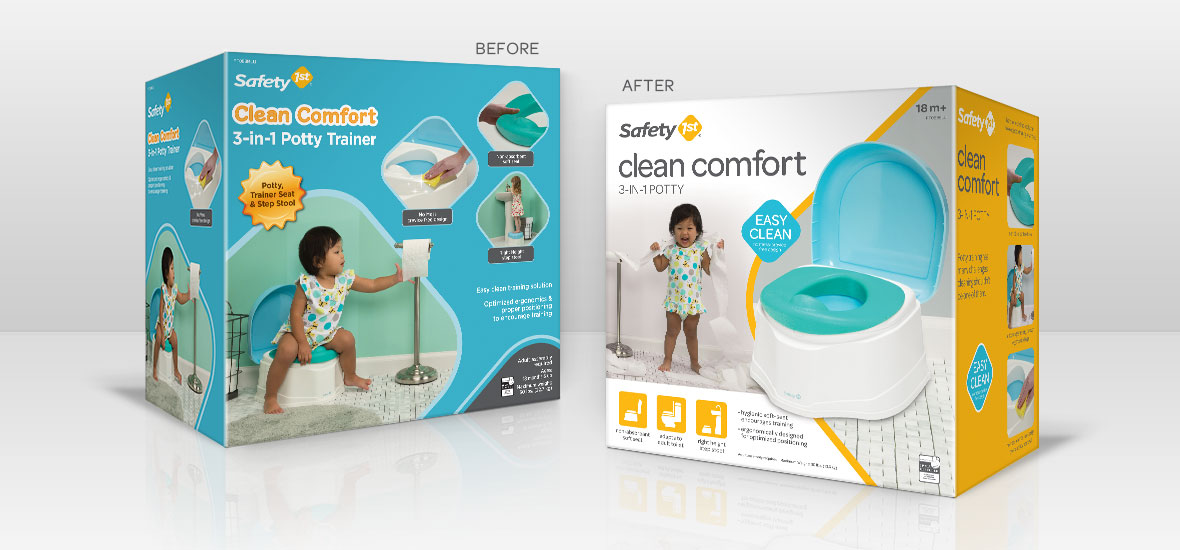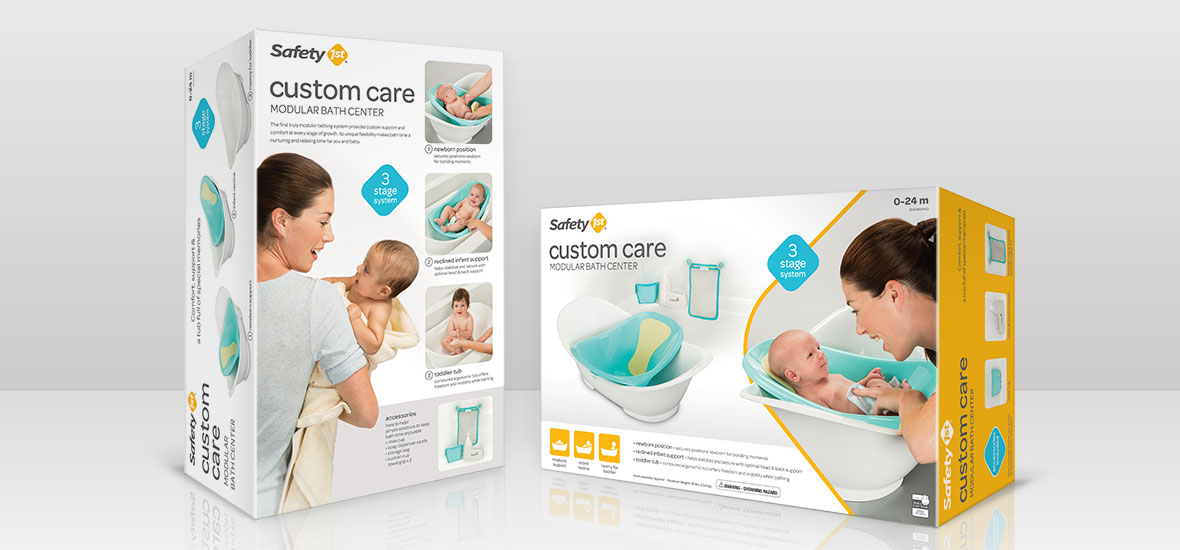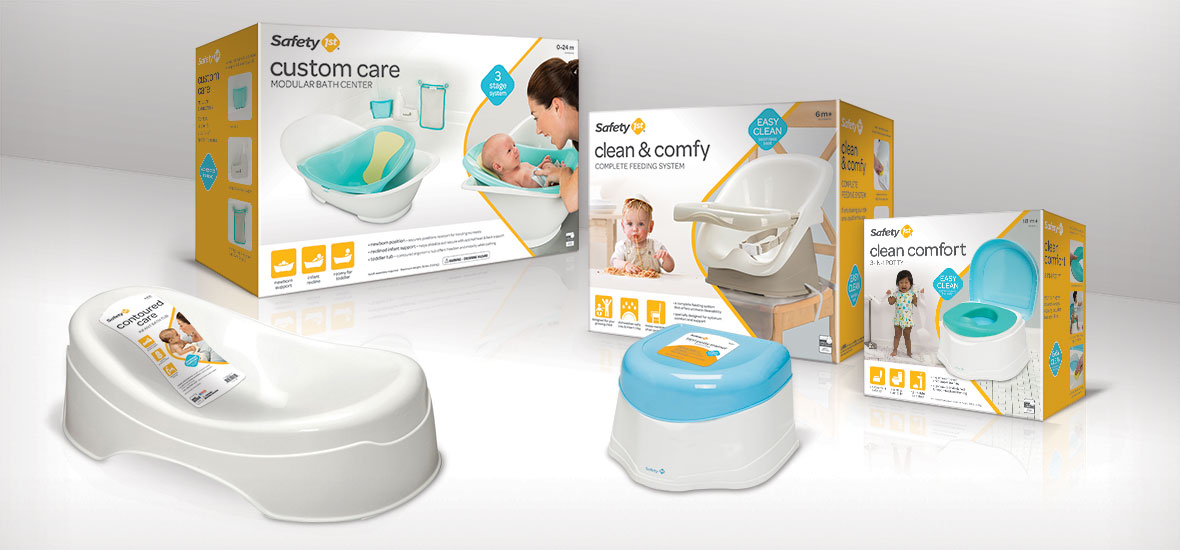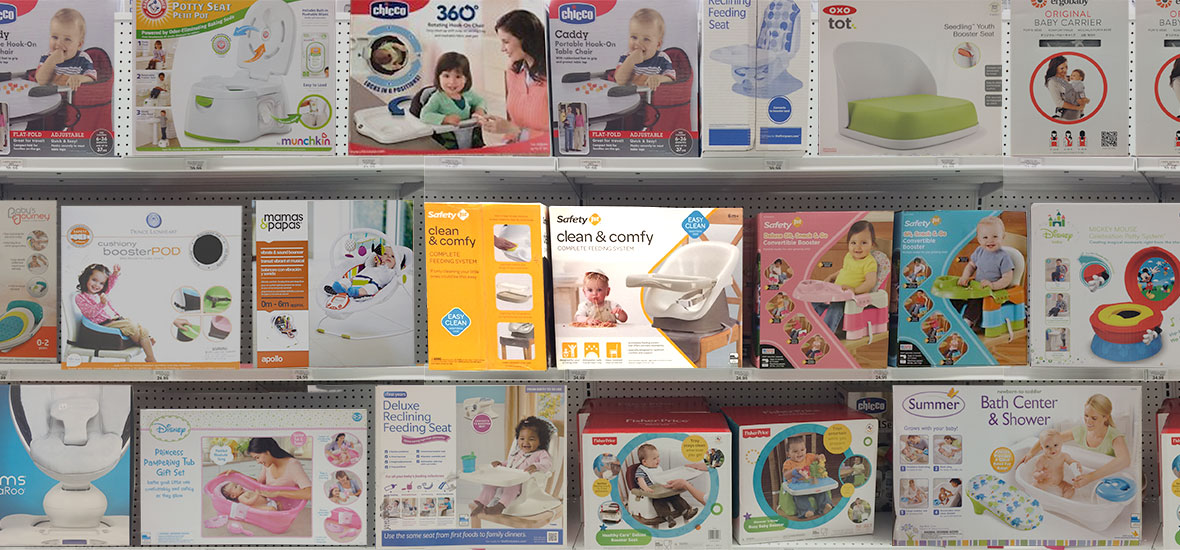 DOREL SAFETY 1st PACKAGING
Safety 1st, the leader in child safety products, needed a packaging rebrand to appeal to the growing population of millennial parents. The challenge for Fuzion was to create a cleaner, simpler and more contemporary look that tied in the legacy and brand loyalty Safety 1st has acquired over 30 years.
BEFORE & AFTER
To ensure brand recognition we leveraged the iconic Safety 1st "diamond" and the cheery teal and yellow colors. Placed over a clean, white background, these elements were both more recognizable and served as visual cues to highlight important features, and beautifully showcase the product.
FRONT, BACK & SIDE PANELS
Fuzion assisted in choosing models, wardrobe and overall direction of the photoshoot for the Custom Care Tub packaging to ensure the new design direction would be translated into the lifestyle and product shots.
PACKAGING LINE OVERVIEW
In a retail space filled with thousands of products, the consumer has only 5 seconds to learn about an item. Therefore, the idea behind the new packaging is "easy-to-read" and "less is more". By utilizing an icon system to communicate product features, concise copy writing, and crisp type treatments, the packaging is very clean and minimizes the need for inset images that tend to clutter a package.
RETAIL COMPETITOR COMPARISON
With clean design, engaging lifestyle, and cheery yellow panels, the finished packaging creates an inviting pop of color that consistently draws the eye and engages the consumer, even in a crowded shelf space.