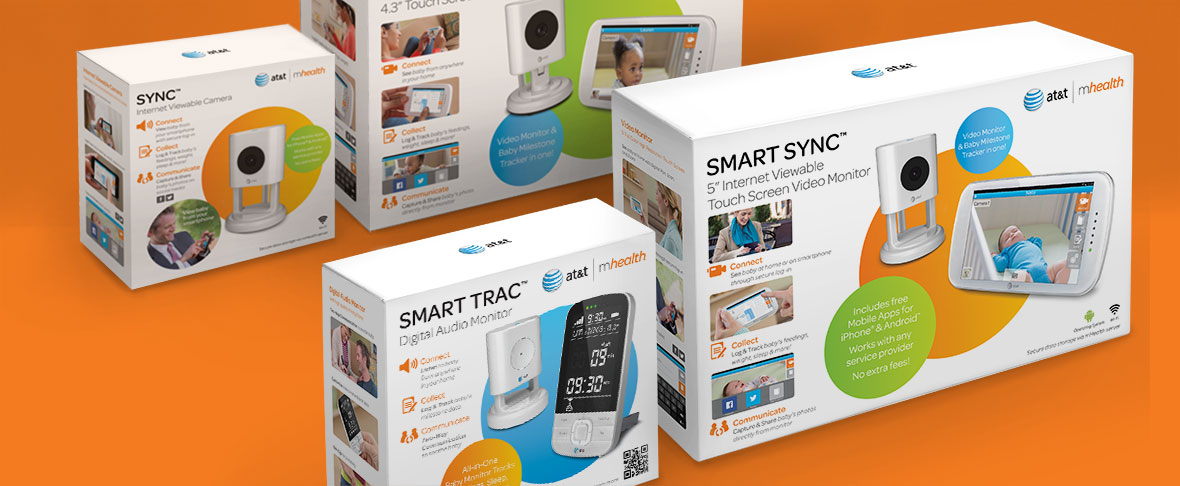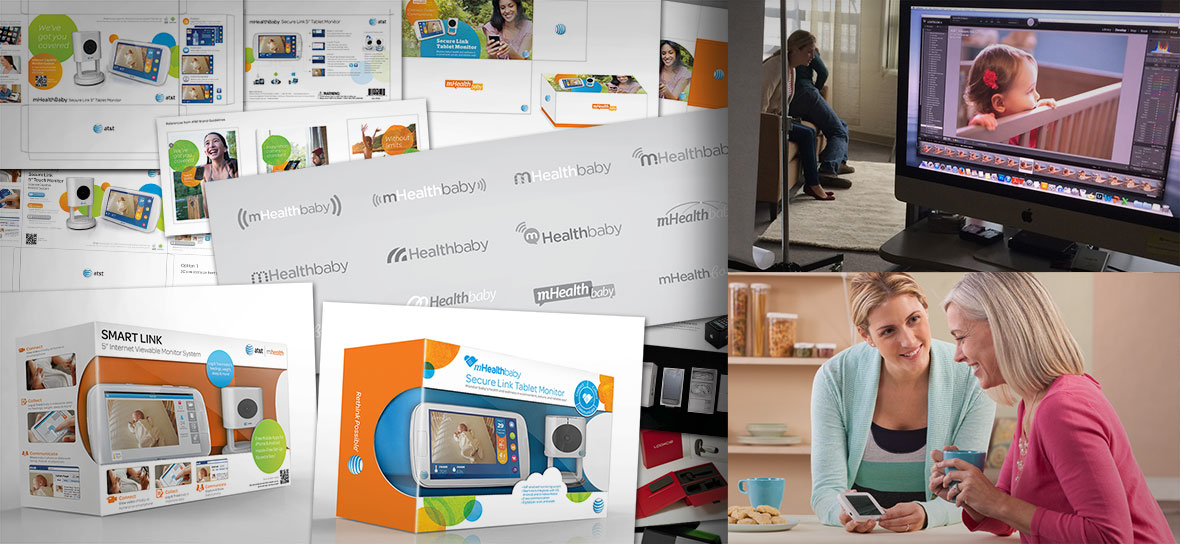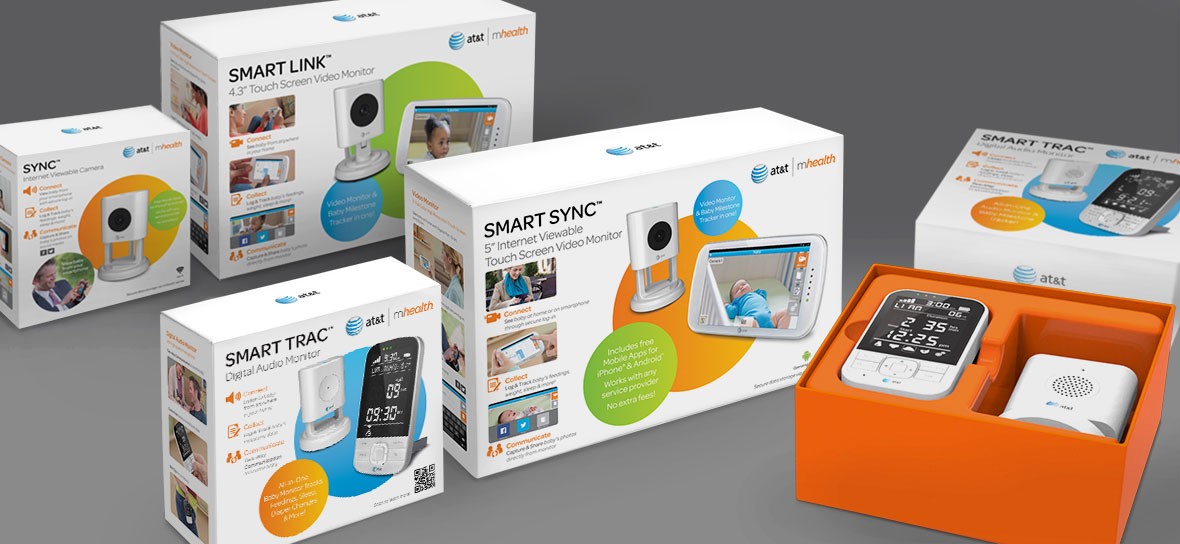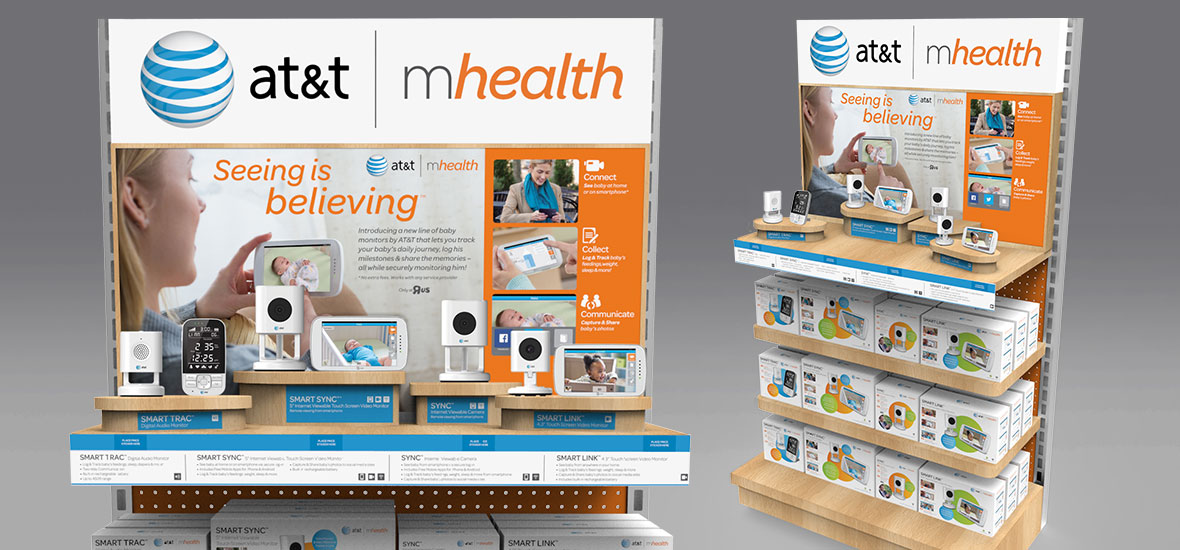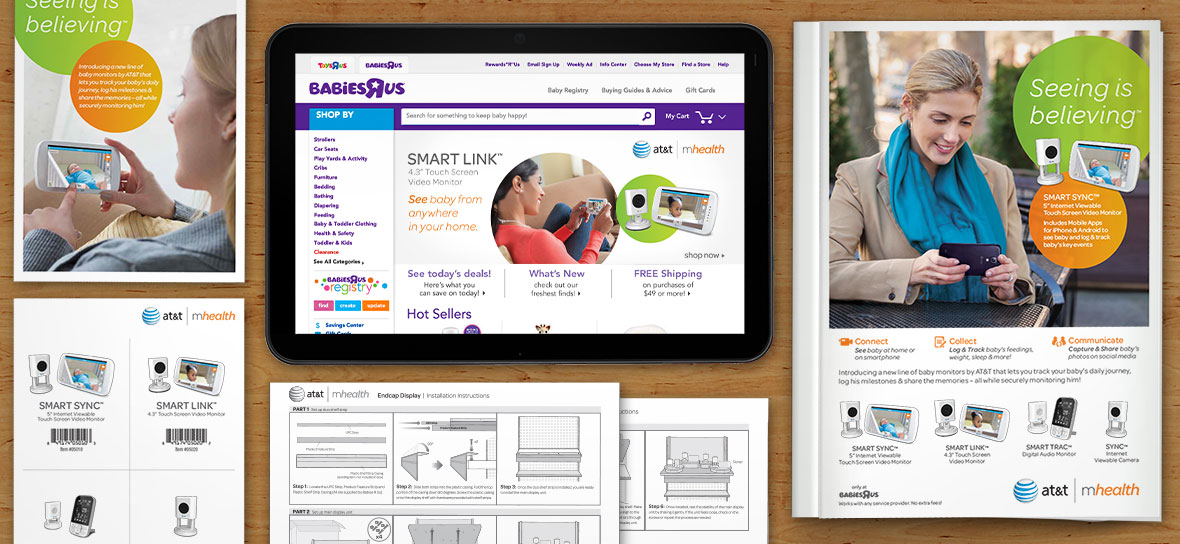 AT&T BABY MONITORS
The AT&T | mHealth Baby Monitor is a unique product and also represented AT&T's first foray into the juvenile market. To make the transition, they asked Fuzion to help them communicate their brand and innovations to an unfamiliar customer base.
LOGO DEVELOPMENT, PACKAGING EXPLORATION & PHOTO SHOOT
We explored several directions in the name and logo development stage, finally landing on a new "mHealth" product line co-branded with AT&T. Our packaging exploration found us experimenting with different materials, creating several prototypes, and gradually evolving from common cardboard to the high-end final product. Fuzion also stepped in to produce and direct a multi-day photo shoot.
PACKAGING (OUTSIDE & INSIDE)
The upscale set-up box we designed for AT&T's mHealth line features clean, communicative exteriors and a surprising pop of on-brand orange on the inner box. The individual components are efficiently nested within, making for an easy, but sophisticated unboxing experience.
ENDCAP
The retail endcap display needed to Introduce AT&T | mHealth in the baby monitor aisle and communicate the revolutionary cloud and social media sharing features. We designed stand-alone shelf display units that employ wood paneling and custom pedestals to highlight each product. Shelf strips and an integrated icon system give consumers quick product info.
PROMO PIECES
To bring the consumer messaging full circle, we developed several promotional pieces for our client, including web banners that ran on Babies 'R Us and print collateral used in-stores and flyers. To engage store staff, we created easy to follow set-up instructions for the retail endcap displays.