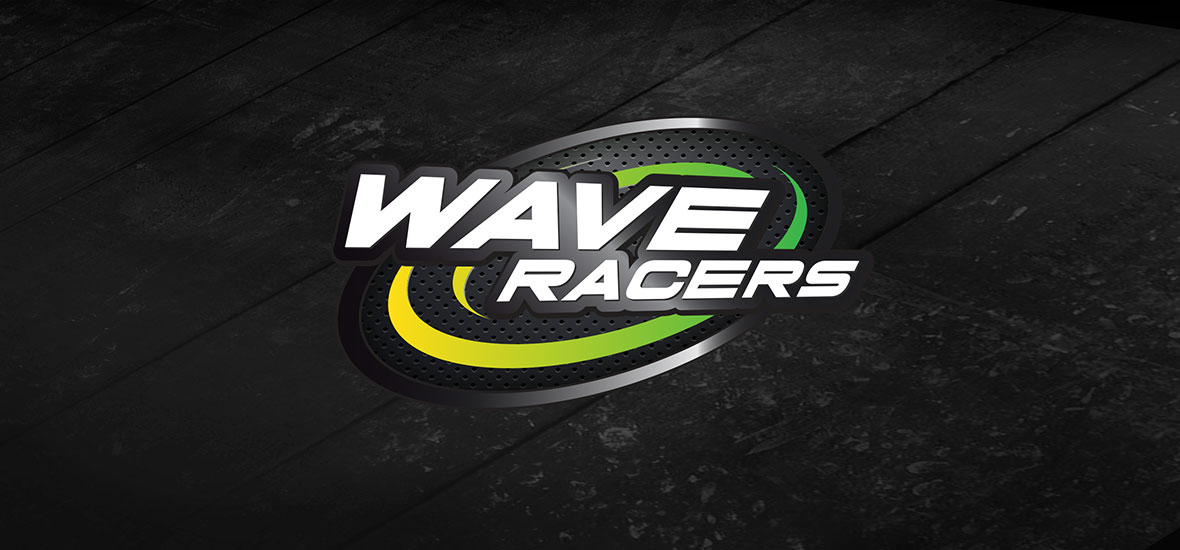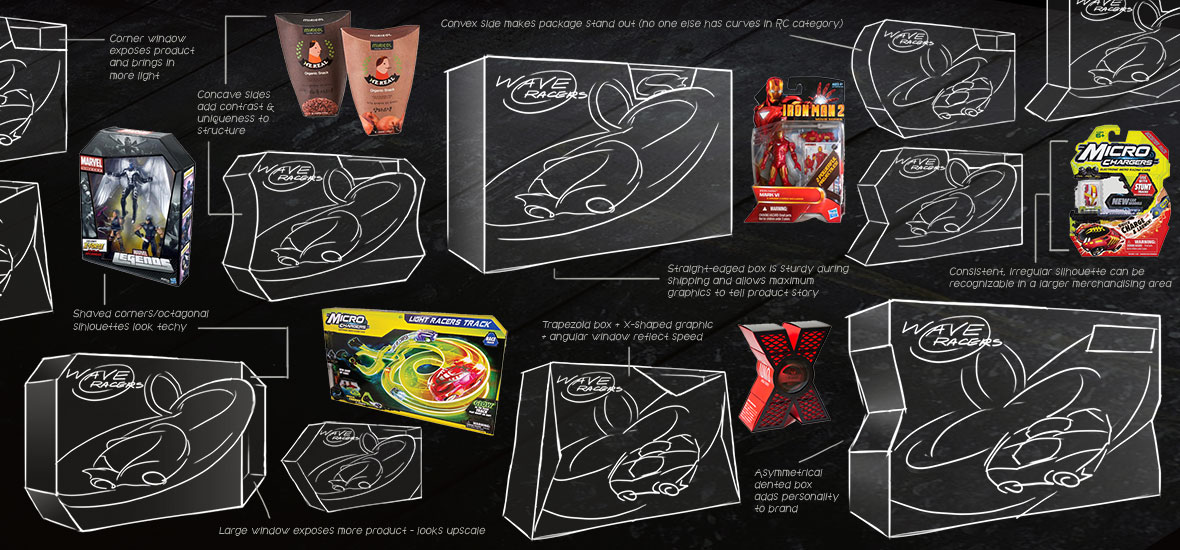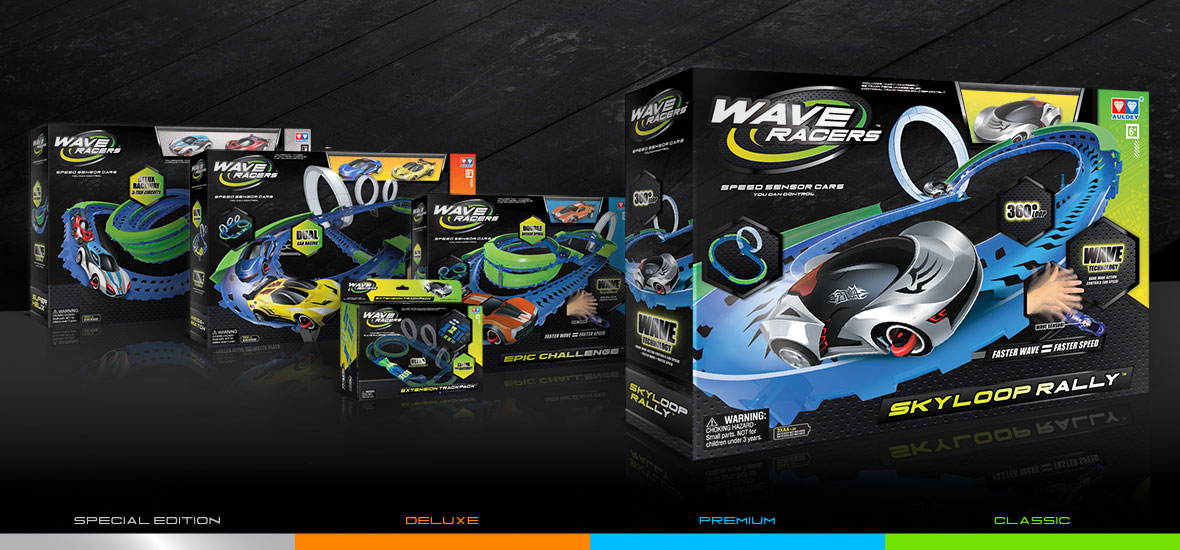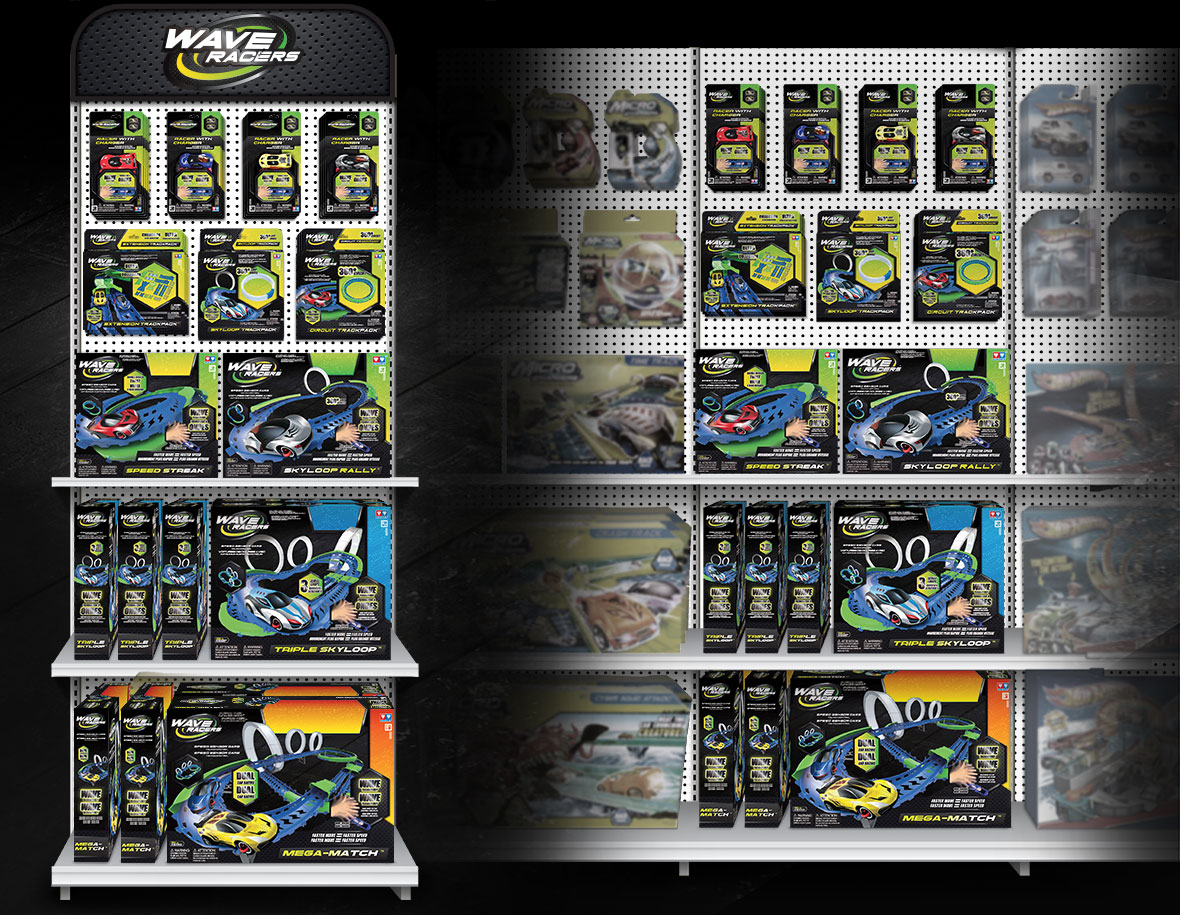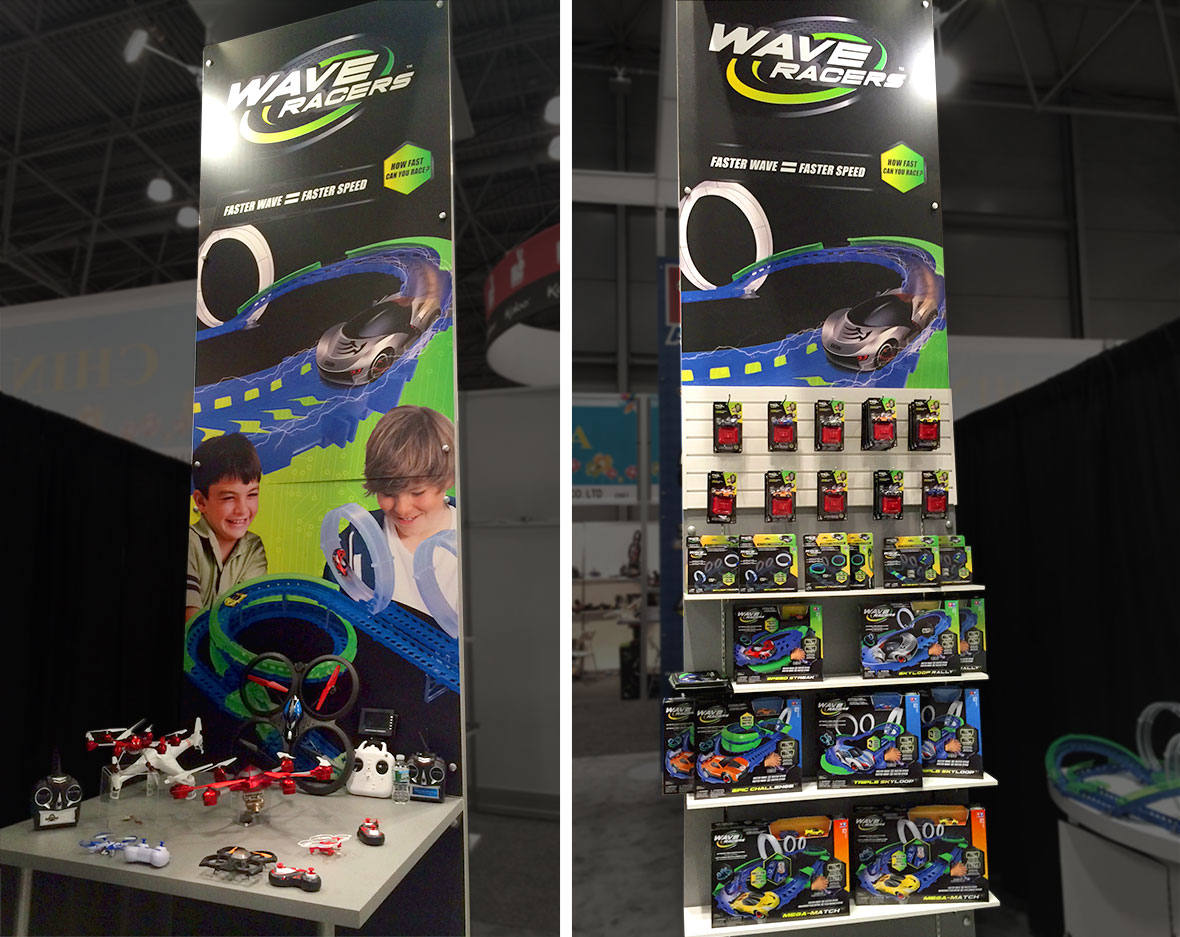 WAVE RACERS
Auldey, a Chinese toy maker, were gearing up to bring Wave Racers, their innovative motion-controlled race cars, to the competitive North American market. They relied on Fuzion to overhaul their packaging for American and Canadian consumers. This toy was unique, and the packaging needed to draw attention to the proprietary "Wave Technology" that allows the car to change speed with the wave of a hand.
We kicked things off by defining the target audience, brand personality and attributes. We created a new logo that better expressed the excitement of the toy and completely updated both the packaging, and their Toy Fair booth graphics.
Those new designs drew a big audience for Wave Racers at their Toy Fair premiere, earning them a spot on CBS' "Toys of the Future" and USA Today's "Top 6 Toys" lists.
LOGO
Our guiding words for the design process were "Sleek", "Innovative", and "Unstoppable". The new Wave Racers logo captures those ideas with a dynamic, speed-centric logo that has an overall technological tone.
PACKAGING STRUCTURE EXPLORATION
Our research in both retail and online spaces inspired our exploration of myriad shapes and forms that would best reinforce the spirit of Wave Racers. We experimented with colors, typography and texture. In the end, we choose a strong, simplied shape that maximizes the brand name and has an impactful presence on the shelf.
PACKAGING & COLOR CODING
Wave Racers come in 4 tiers: Classic, Premium, Deluxe, and Special Edition. These levels needed to be easily distinguished from one another, but still have a unied appearance across the whole brand. By color coding each tier we distinguish them, but the strong, dynamic graphics and layered textures of each box provides an iconic look that is immediately recognizable at retail.
MERCHANDISING
A unified look is about more than just packaging. To make sure the brand identity was consistently applied across every possible sales channel, we worked closely with our client on shelf planning, retail signage for endcaps and in-line planograms.
SHOW BOOTH
Toy Fair 2015 was an amazing premiere for Wave Racers, and we worked with our client to make sure they put their best graphical foot forward. Our designs for their trade show booth caught the eye and immediately introduced attendees to the iconic new brand.