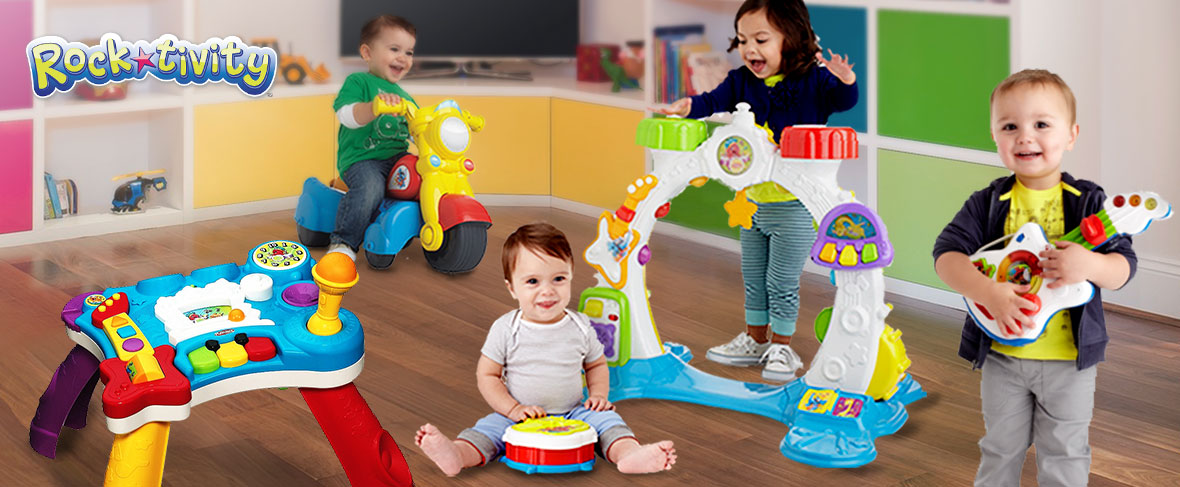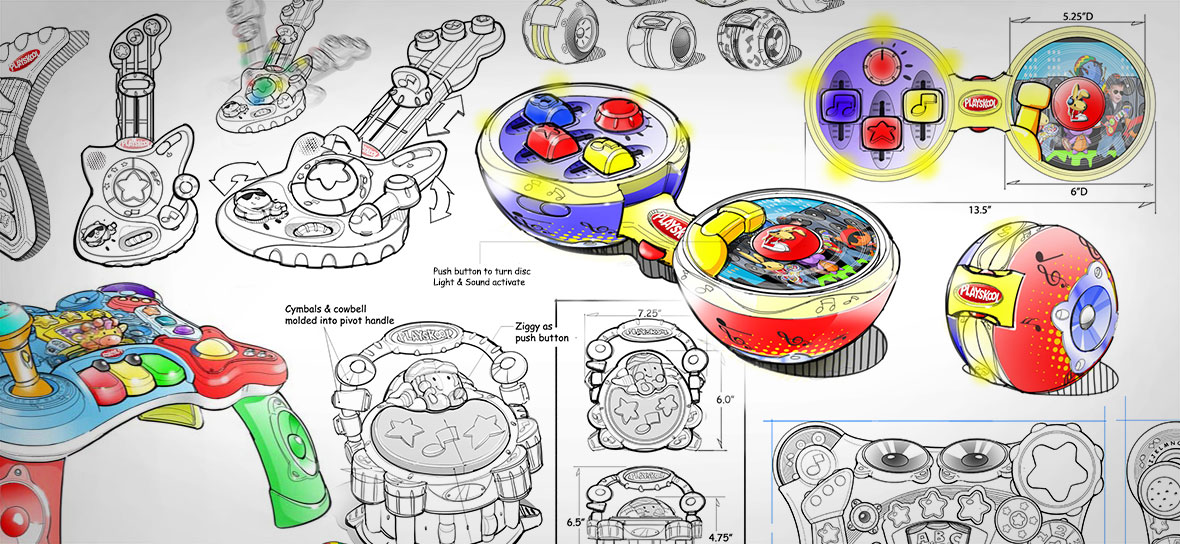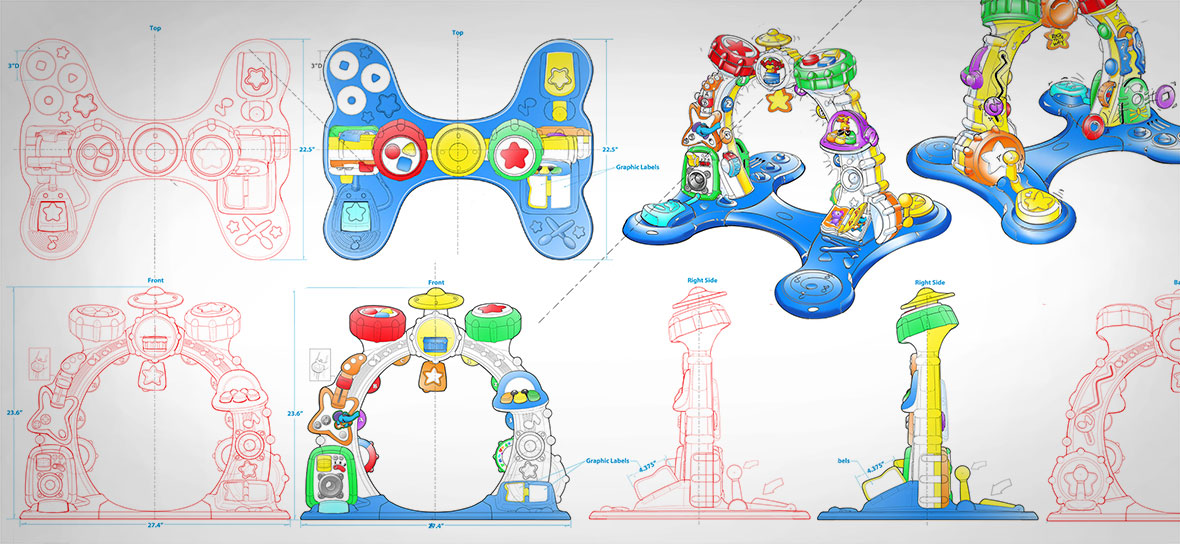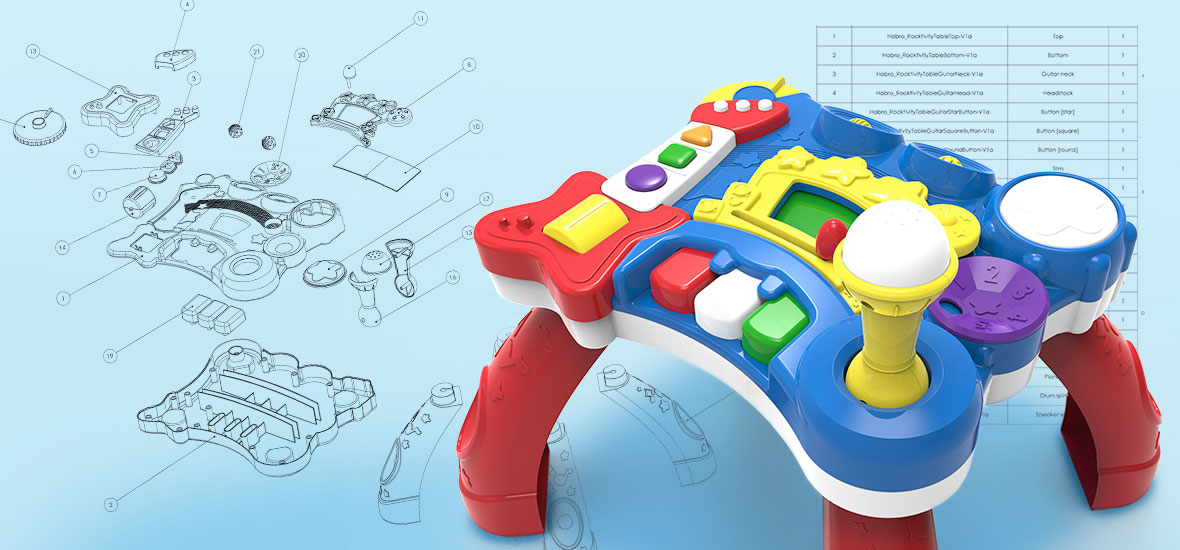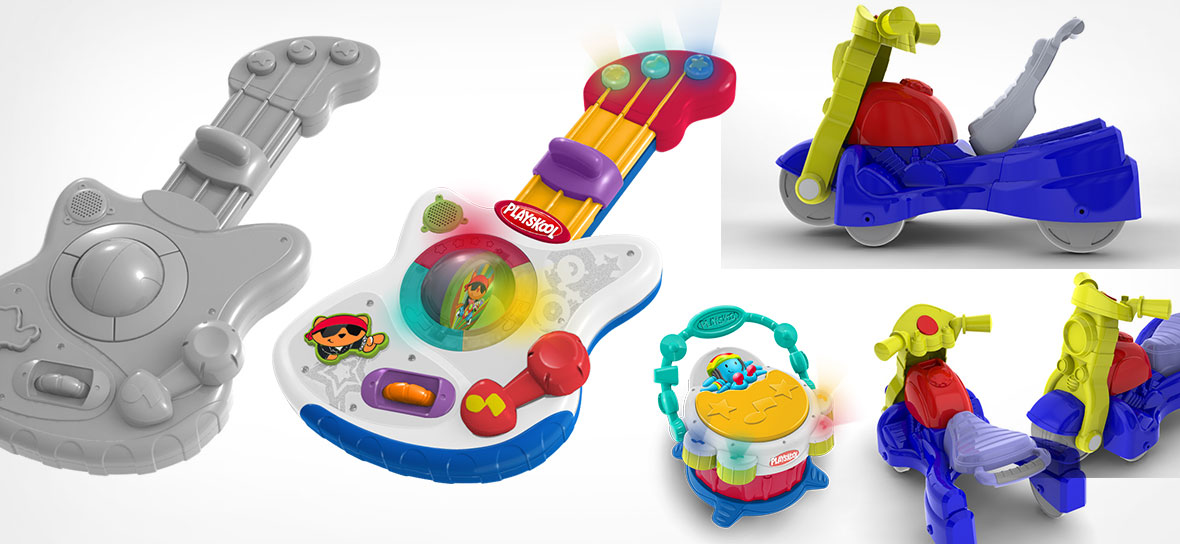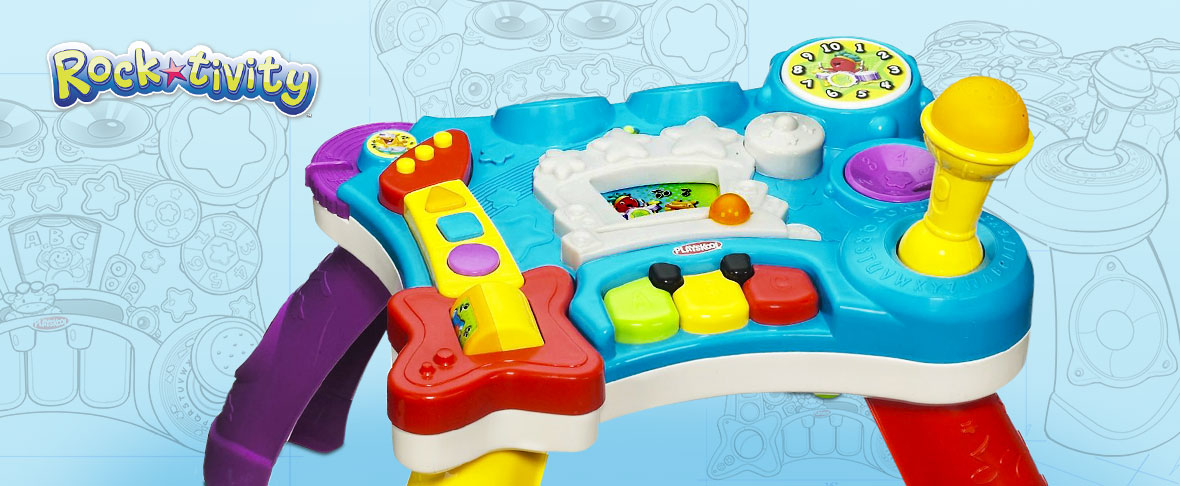 PLAYSKOOL'S ROCKTIVITY
Playskool, a beloved and trusted children's brand under the Hasbro umbrella, has been a favorite of parents since 1928. They reached out to Fuzion to design a line of developmental toys that encouraged learning through music. Each toy focused on a different developmental stage and promoted discovery through rewards of rocking' tunes to help keep baby exploring. Fuzion provided a range of product concepts integrating more then 50 tunes, sounds, and activities.
CONCEPT EXPLORATION
Rockin' the stages of development! Focusing on specific developmental phases, Fuzion designed a line of products ranging from mild-to-wild, providing fun, stimulating activities. Products focused on simple movements like the "Pound N' Jam Drum" to more complex interactions needed for the "Jump N' Jam, Guitar" and the "Rocktivity 2-in-1 Activity Table".
CONCEPT DEFINITION
Fuzion further refined the product designs by providing detailed layout drawings that ensure accurate dimensions and product details, to insure that the client vision for the product are realized before moving forward with CAD. These comprehensive layouts allow for preliminary costing scenarios and reviews to reduce unforeseen obstacles in the manufacturing process.
CAD DEVELOPMENT
A 3D database is created utilizing comprehensive layout drawings as an underlay, insuring continuity through all phases of development. A thorough CAD design allows for accurate costing of mold and press sizing, materials purchased items and assembly labor.
CAD RENDERINGS
The 3D database is utilized to provide hi-res images of the product as if molded in their proper materials.
LOOKS-LIKE MODELS
Full size fully detailed models are grown from 3D CAD to insure that retail and consumers approve of the final features and aesthetics.