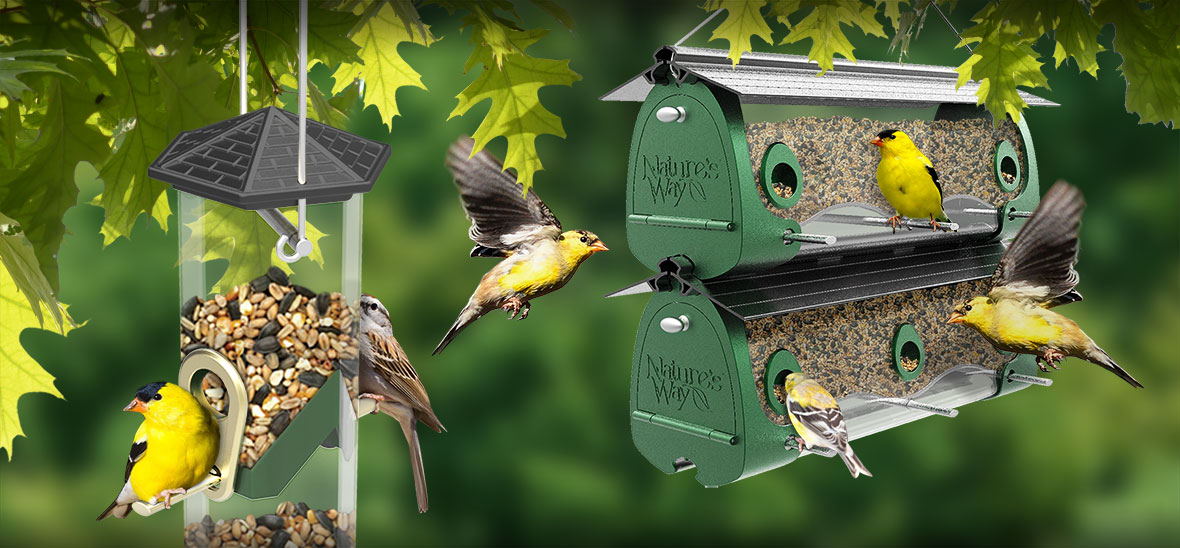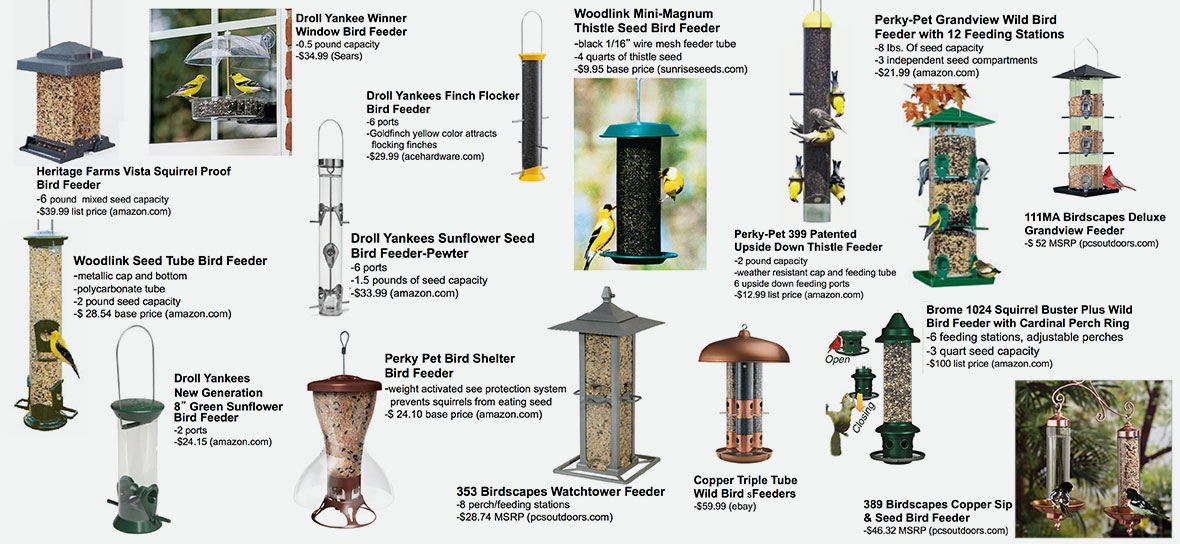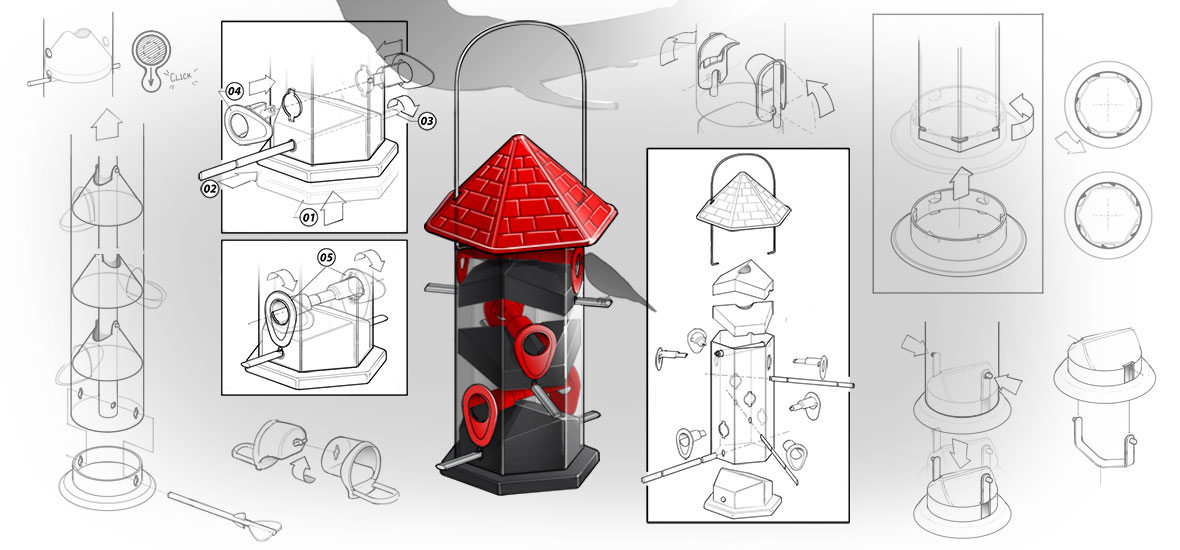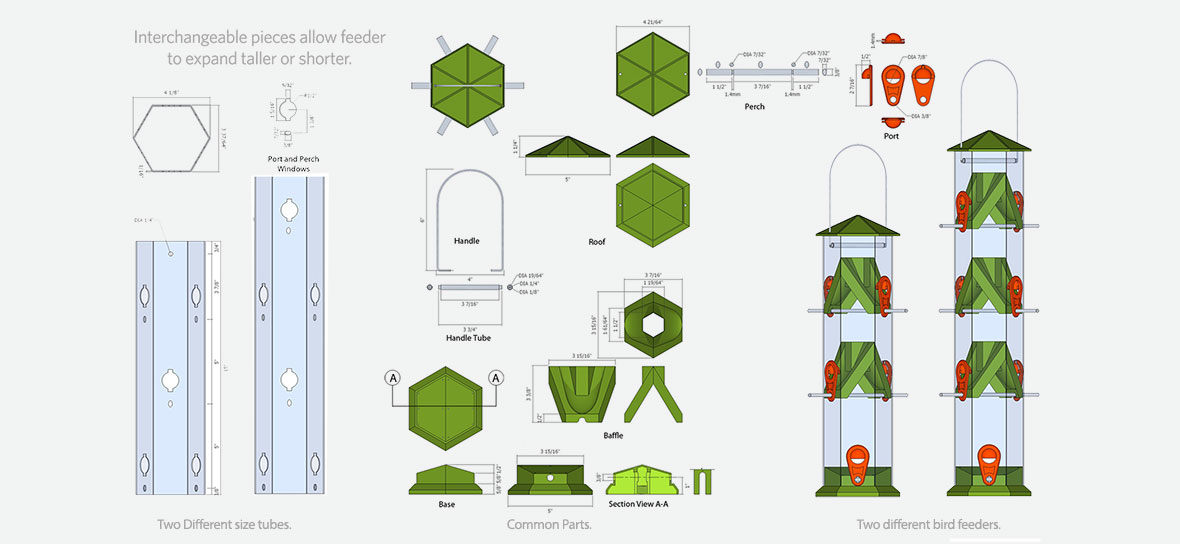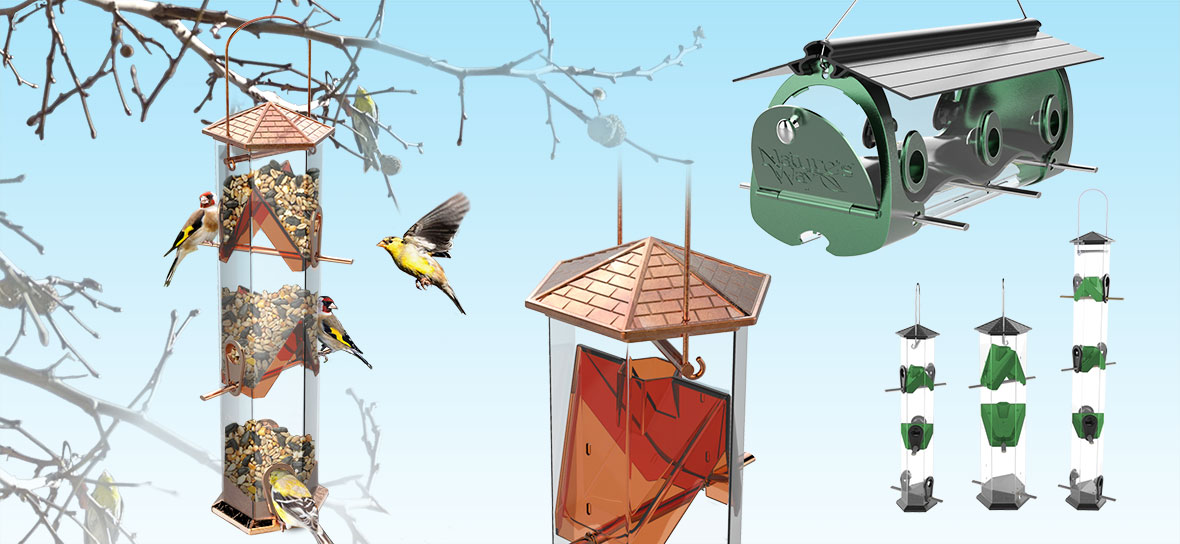 NATURE'S WAY BIRD FEEDERS
Nature's Way set out to create and sell a new line of high-end bird feeders. Fuzion was asked to deliver concepts that were water-proof, easy-to-clean, provide birdseed at all levels until empty, and deliver a visually compelling form. The elliptical shaped perch doubles as the key to easily disassemble the feeders without tools. Utilizing the universal perch Fuzion invented an innovative horizontal feeder that easily connects multiple feeders by dovetailing them together. The collection of feeders we designed for Nature's Way are easy to manufacture, easy to clean and incredibly robust. The patented features are now touted as major innovations for the brand under the names "Twist & Clean", "Even-Seed", and "Slide Connect".
RESEARCH
The bird feeder category is heavily patented which required a thorough examination of the patents and the completive market of feeders to be able to develop appropriate and unique set of solutions.
CONCEPT SKETCHES
We developed different designs to incorporate a quick release system for easy cleaning and explored multiple forms for the baffles and the outer shape to maximize the number of birds that could be at the feeder at any given time.
PRODUCT LAYOUTS
Our layouts demonstrated how we could develop a line of feeders by creating multiple height tubes and using common components to reduce the number of parts, which significantly reduced tooling costs and time to market.
CAD
3D CAD is generated for each of the components of the feeders and then highly rendered to emphasis the various materials and finish options that could be used across the line.