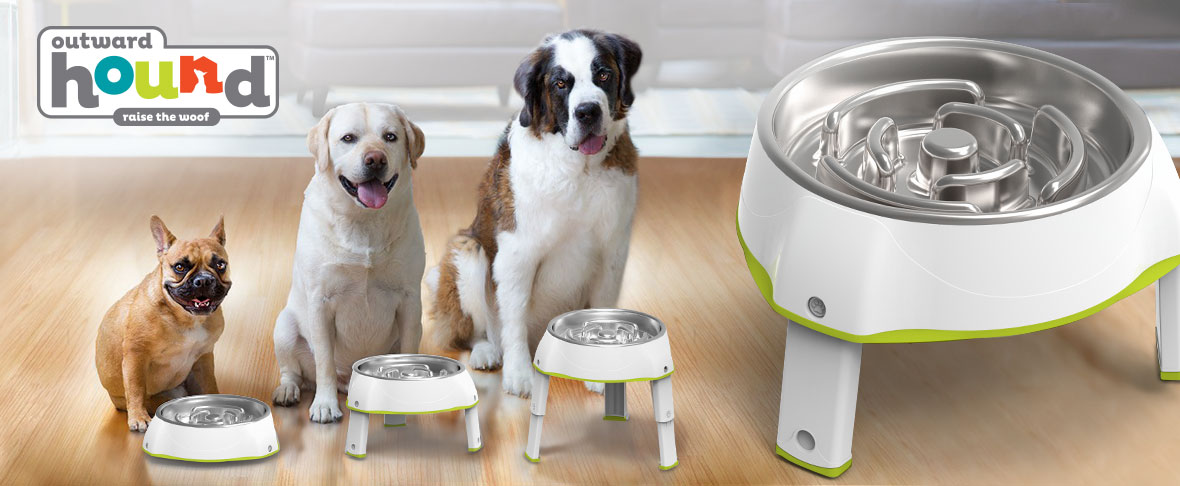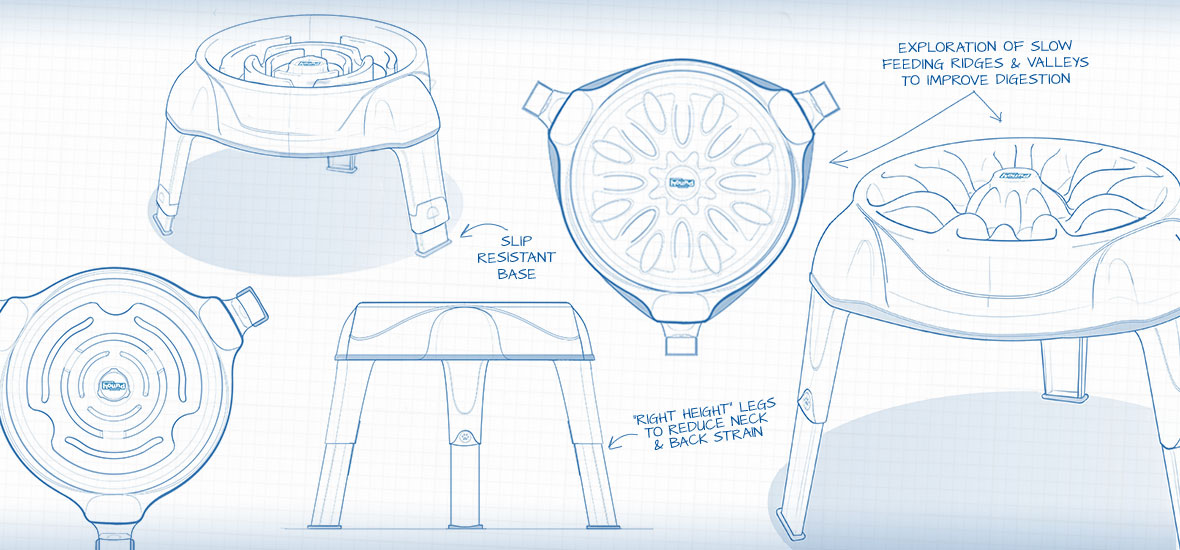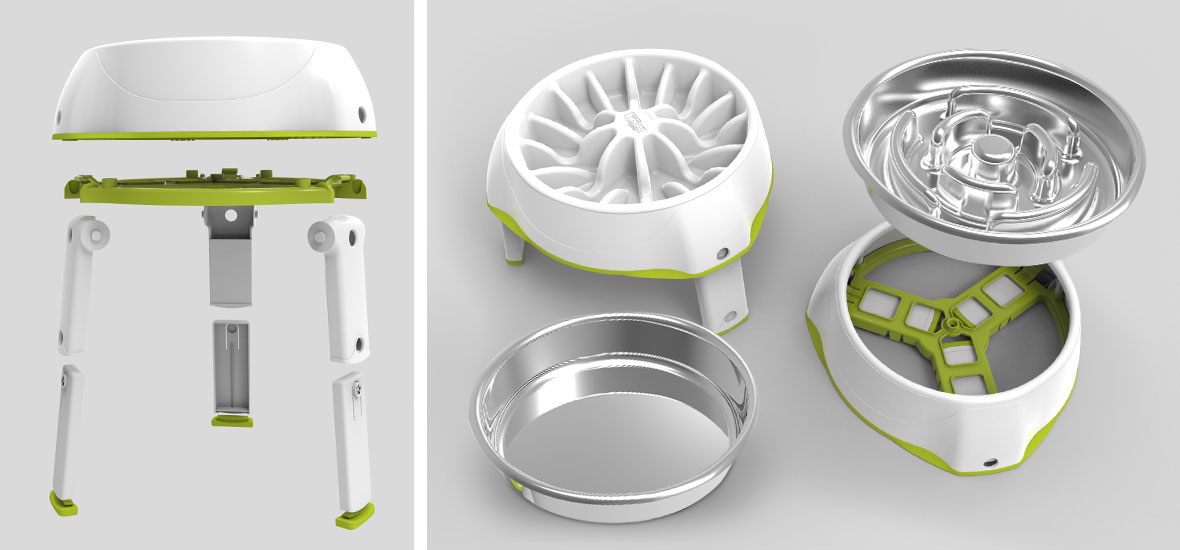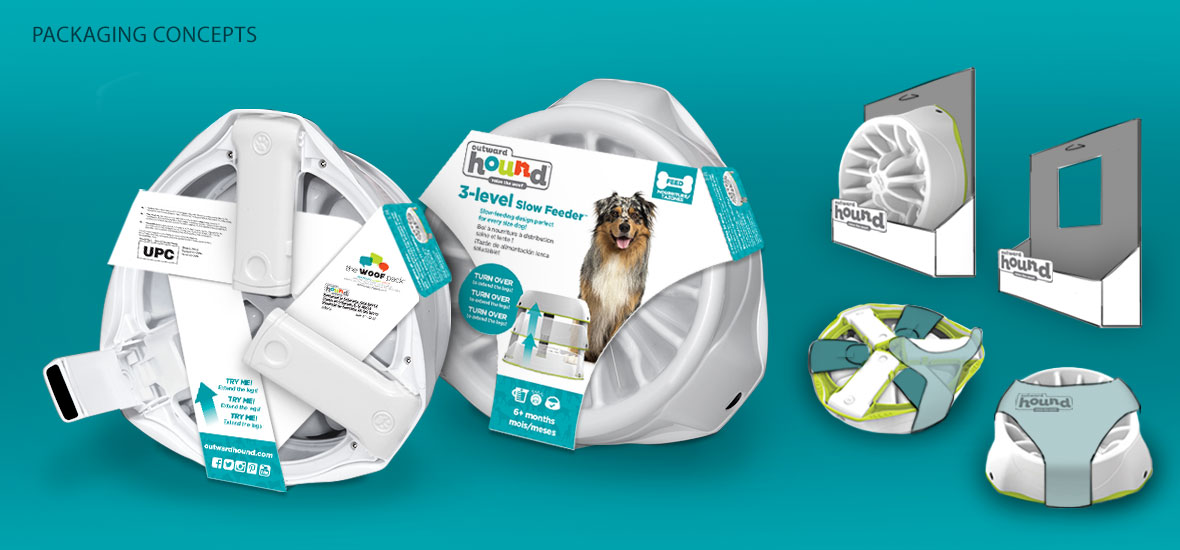 HEALTHY HEIGHT ADJUSTABLE SLOW FEEDER
The problem? Some dogs just eat too fast and tend to make themselves sick before digestion can start to take place. Solution? Create a bowl with adjustable height for dogs of all sizes that would have ridges and valleys, to slow the eating process and reduce neck strain. We were also faced with the challenge of how to convey these unique features at retail on the packaging, explaining the product but not covering it up, and how to incorporate the adjustable leg Try-Me at retail so the consumer can test the clever product for themselves.
CONCEPT DEFINITION
Fuzion explored several patterns of ridges and valleys to determine the best atheistic and functionality. Once the design direction was chosen we revised and refined with comprehensive layouts to assure the client's vision of the product was fully realized. We also allowed for preliminary costing scenarios to reduce unforeseen obstacles in the manufacturing process.
CAD DEVELOPMENT
Exploded CAD images along with a bill of materials are used to help cost the product before heading into the engineering phase. CAD renderings are also used to help communicate the product volume for packaging structure development.
PACKAGING DEVELOPMENT
We were challenged to create a package structure that would showcase the unique product offerings at retail and allow the consumer to try the adjustable leg feature. Several structures were explored, striving to expose the valley and ridge design of the bowl, while maintaining enough real estate to tell the story with concise copy and appropriate photography.