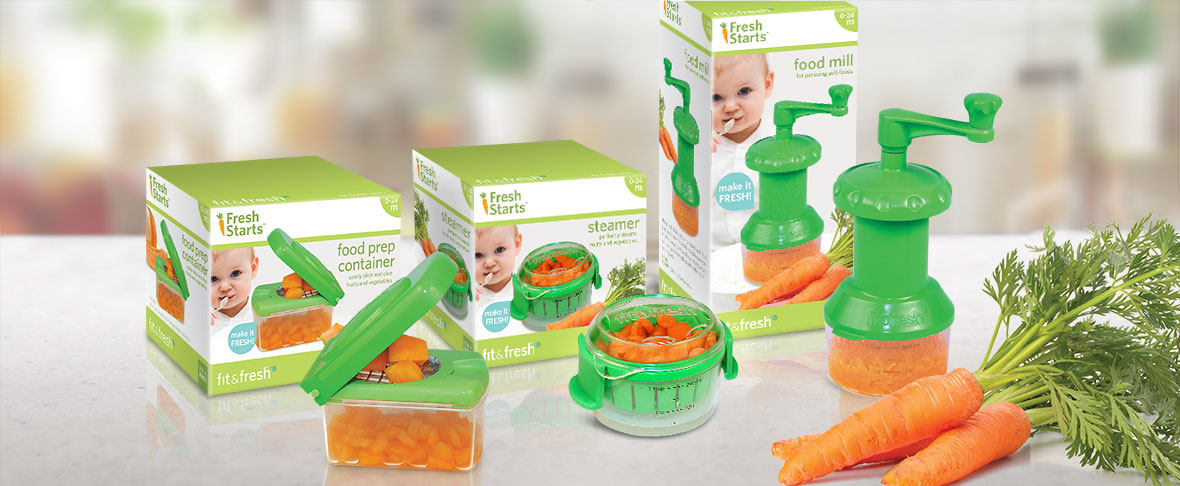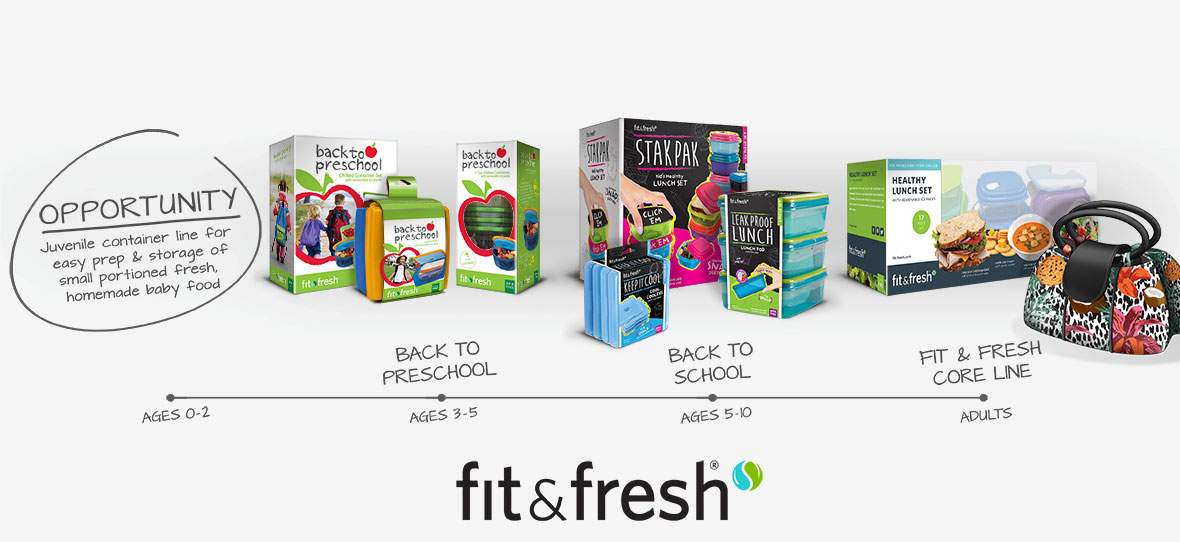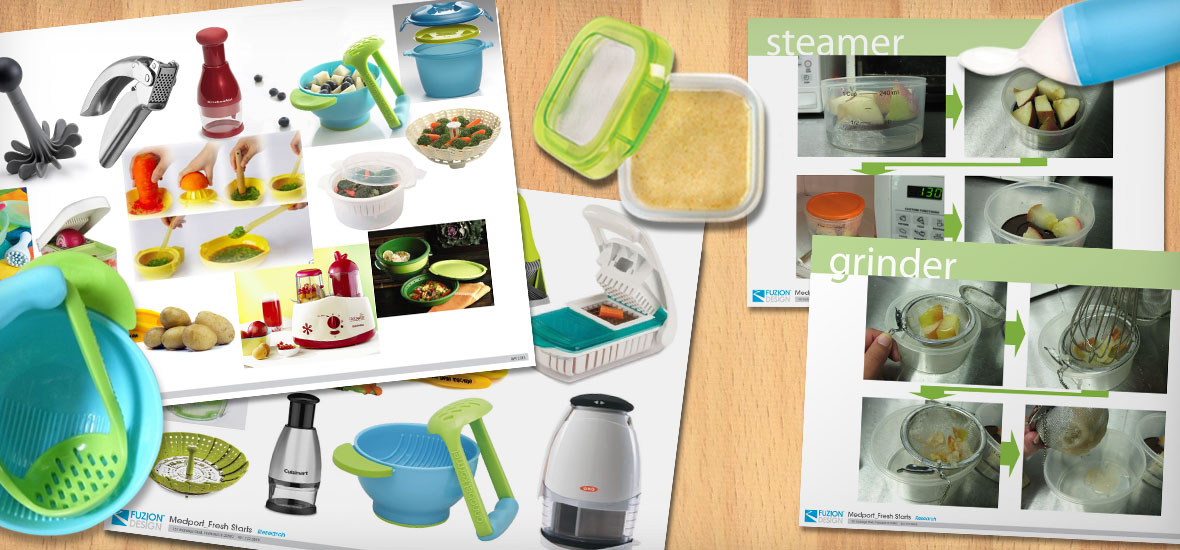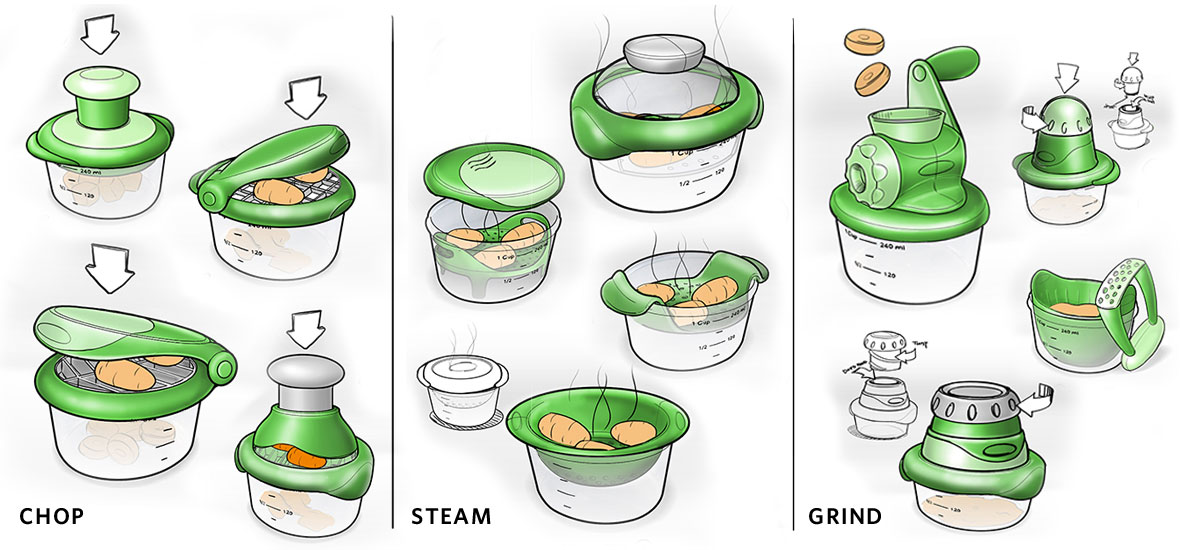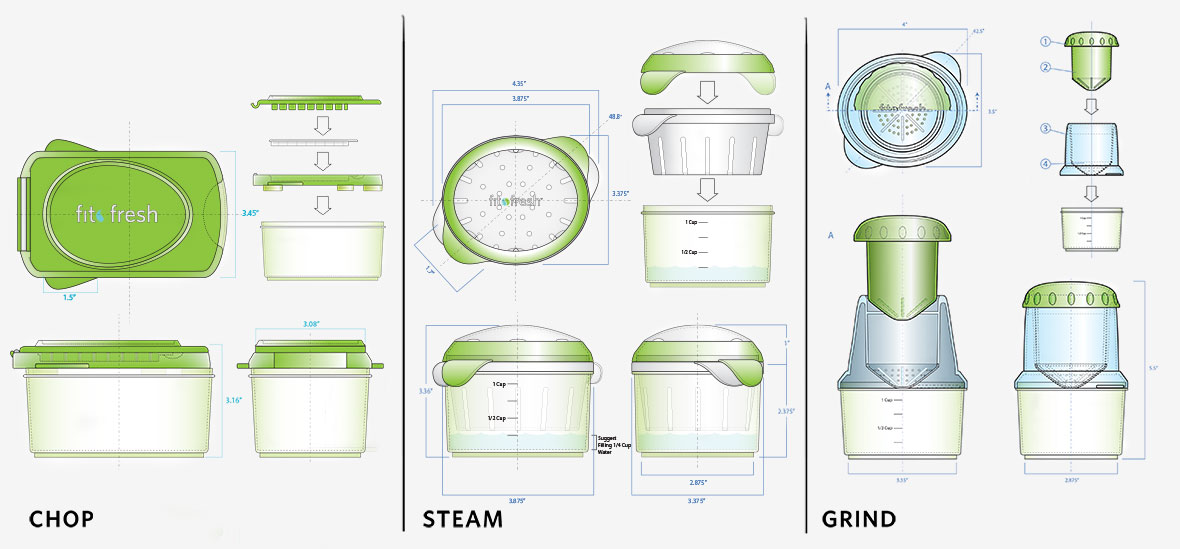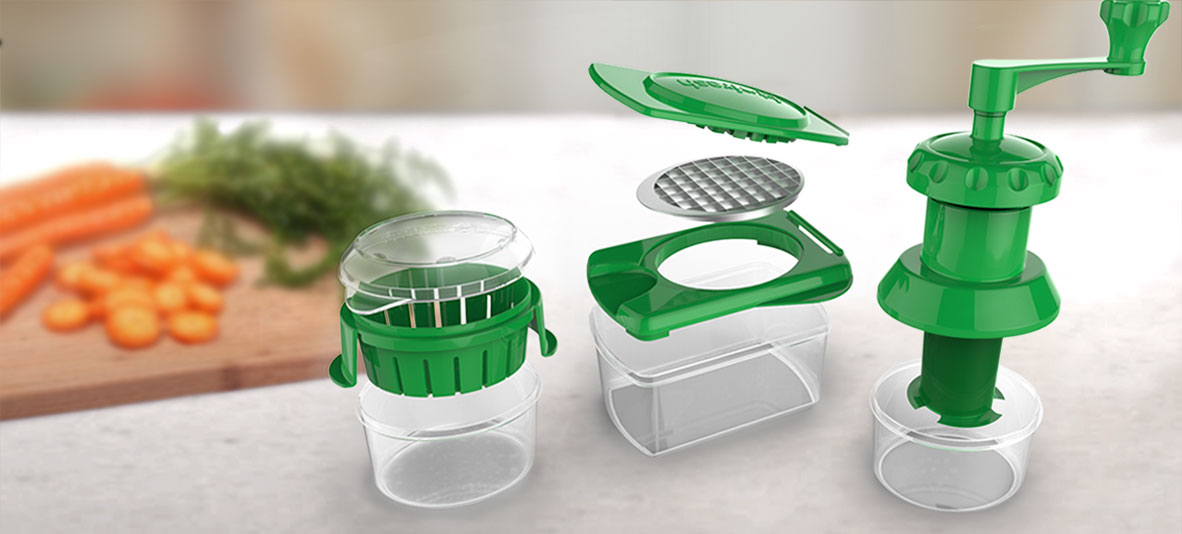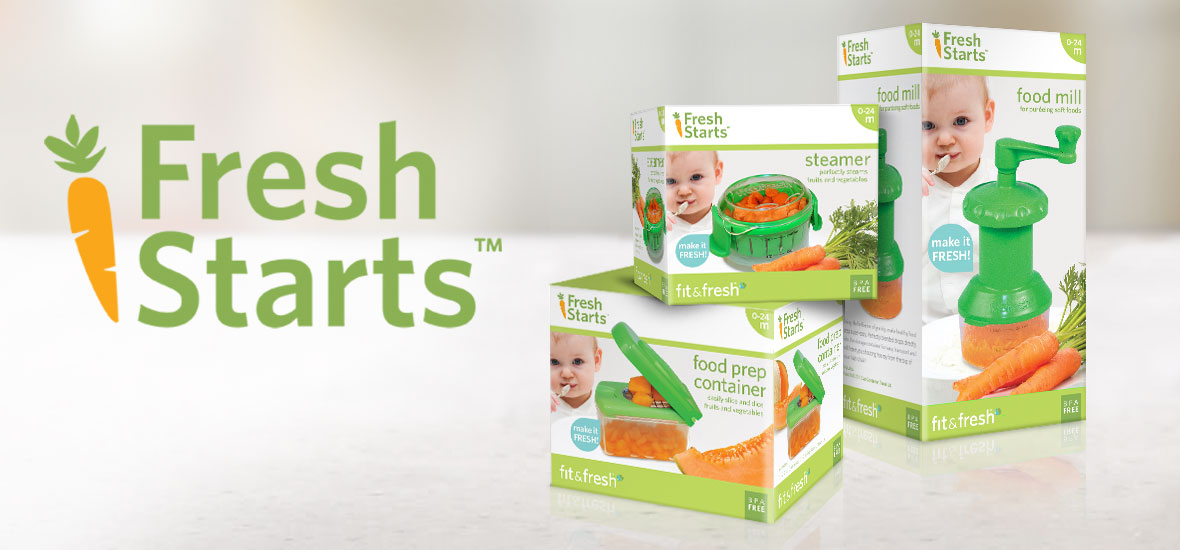 FRESH STARTS
Fit & Fresh is a fast growing company that carries an array of products to help people live a healthy lifestyle. Looking to branch into the juvenile category, they partnered with Fuzion to design a line of hand held products that would allow parents to quickly make and store perfectly portioned, fresh baby food. Utilizing the clear plastic containers with matching lids and removable icepacks that Fit & Fresh had already tooled, Fuzion was able to provide a simple solution to speed up the process of turning fresh vegetables into soft and smooth baby food. Along with the development of the products, the line called for a package that would quickly communicate the targeted age range of the product and fit within their overarching brand identity. The Fresh Starts line was well received at retail and featured in "The Wholesome Baby Food Guide" recipe book blog.
STRATEGY
Over the years, Fuzion has partnered with Fit & Fresh to expand their product offerings to include a diverse line of sub-brands, segmented by ages and stages. We jumped on the opportunity to fill the gap in their line and provided a product offering to fit within the juvenile market.
RESEARCH
Fuzion conducted an in-depth research phase to see what consumers were saying about portion sizes and best methods for producing their baby food. To further expand our knowledge of the process, we observed and documented the preparation of baby food using existing products in our homes.
CONCEPT EXPLORATION
Through our research, we understood the objective as a 3-step process: Chop, Steam, Grind/Puree. This process encourages mom to make her own baby food in fresh small batches, a preferred method over the conventional way of using larger portioned food-prep products that are currently in the market.
DESIGN DEFINITION
Multi-view assembly drawings were created so the client could see the level of details we believed were necessary to incorporate into the products. A great challenge of this project was to design components to fit onto the containers that Fit & Fresh currently carried to expedite the manufacturing process and keep cost minimal.
CAD ASSEMBLY:
3D CAD of the final products allows us to prepare photo quality images of the designs for both the client and retailers to determine if the product is appropriate for moving into production.
LOGO & PACKAGING
Keeping Fit & Fresh's brand mission in mind, we created the name Fresh Starts to translate the purpose of the product – to help mom make fresh homemade first food for her baby. The logo incorporates a simple carrot illustration to play off the apple in the Back-to-Preschool logo, which helps to distinguish the two brands as separate yet connected under the Fit & Fresh umbrella brand. For the packaging, we utilized a softer color palette and age appropriate lifestyle images to fit the ages and stages of the product. ­