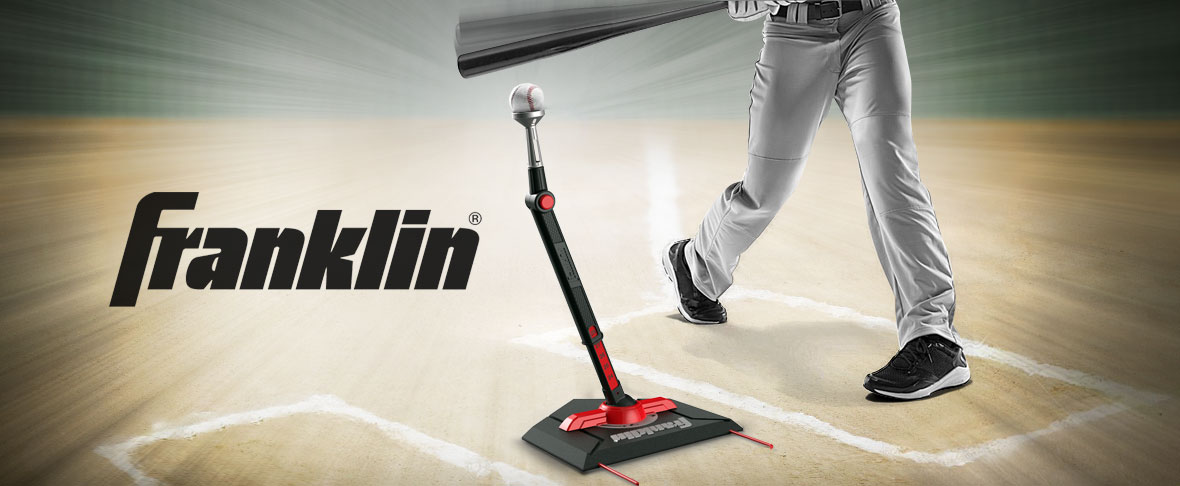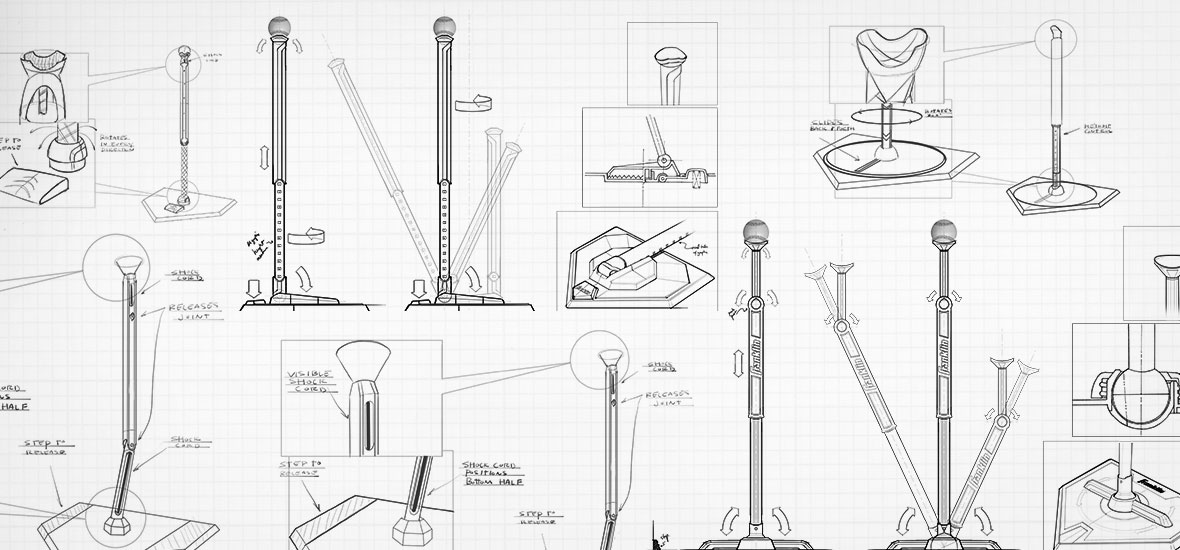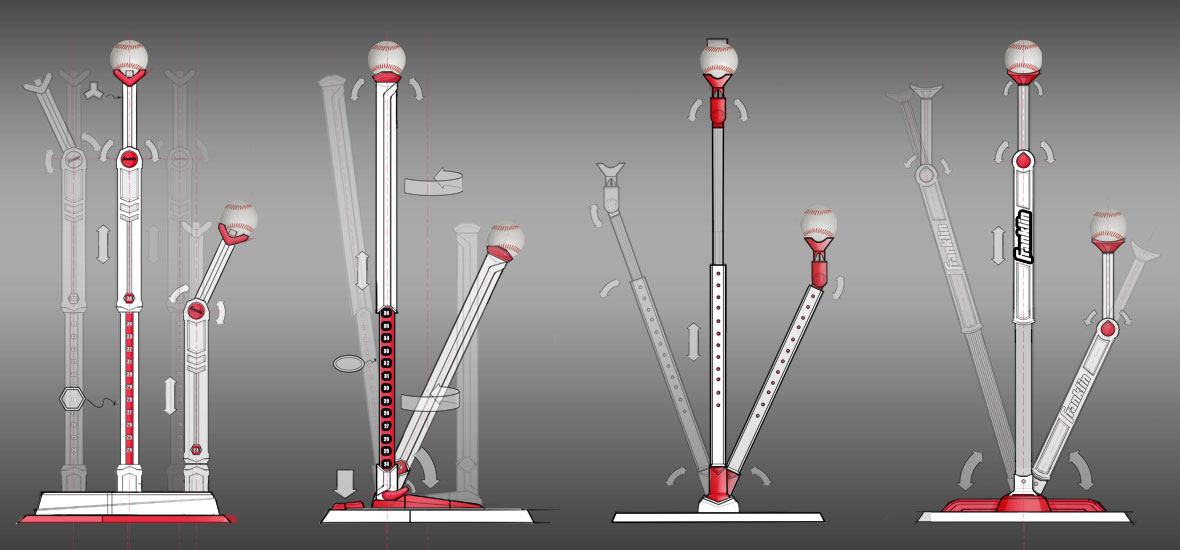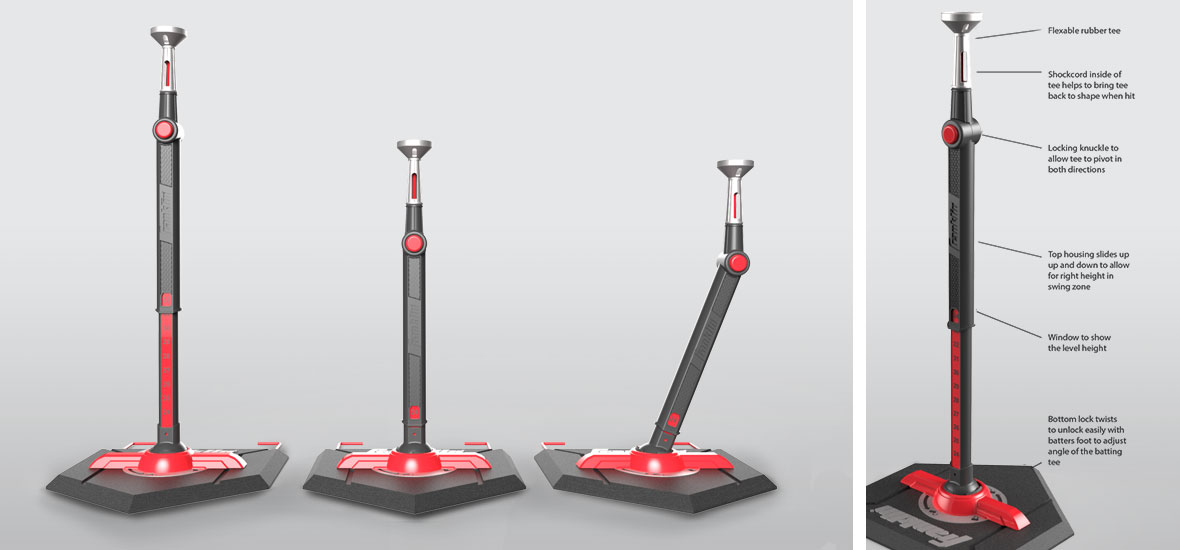 FRANKLIN SPORTS BATTING TEE
Franklin Sports, a known leader in sporting goods products, chose Fuzion Design to "tee" of a thoroughly modern replacement for the traditional batting tee. Starting with a clean sheet of paper the batting tee was re-imagined blending the tried and true function with an all new positioning system.
CONCEPT EXPLORATION
Lift, turn, tilt, release and adjust. A wide variety of mechanisms were explored to tailor the adjustment zones to fit the batter.
CONCEPT DEFINITION
Working closely with Franklin Sports a number of concepts rose to the top and were incorporated into a refined collection of designs.
FINAL PRODUCT
The approved final design was then created in CAD for photorealistic renderings and turn over to Franklin Sports Orient office to execute vendor selection and manufacture.