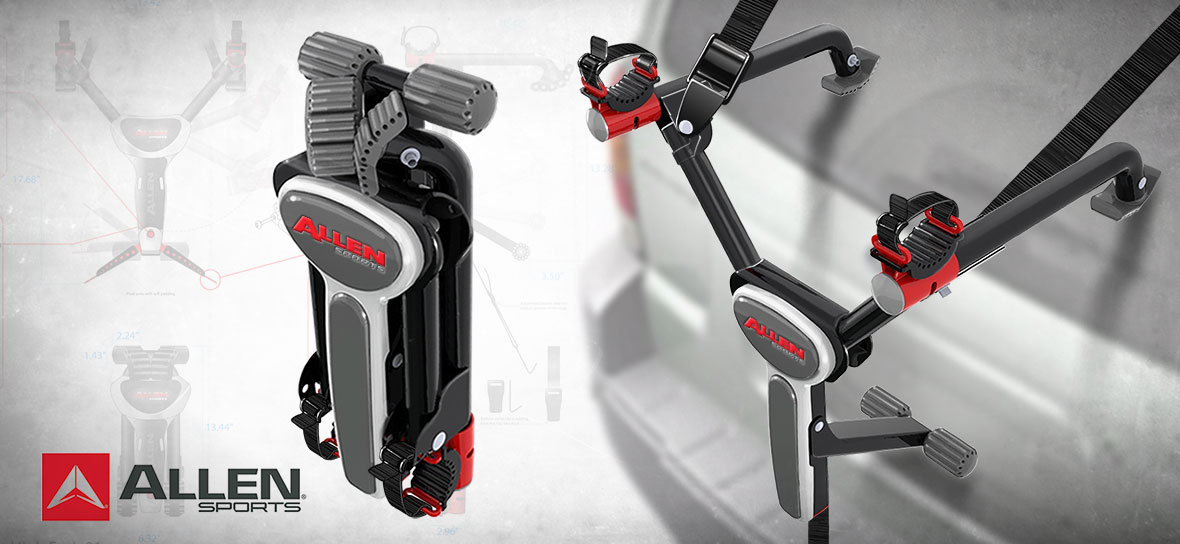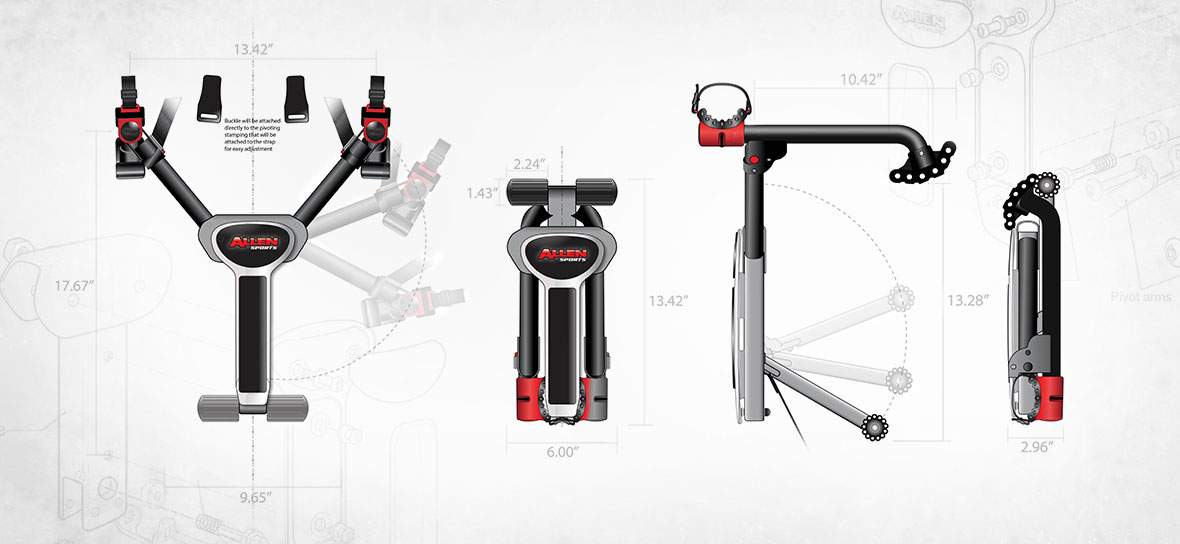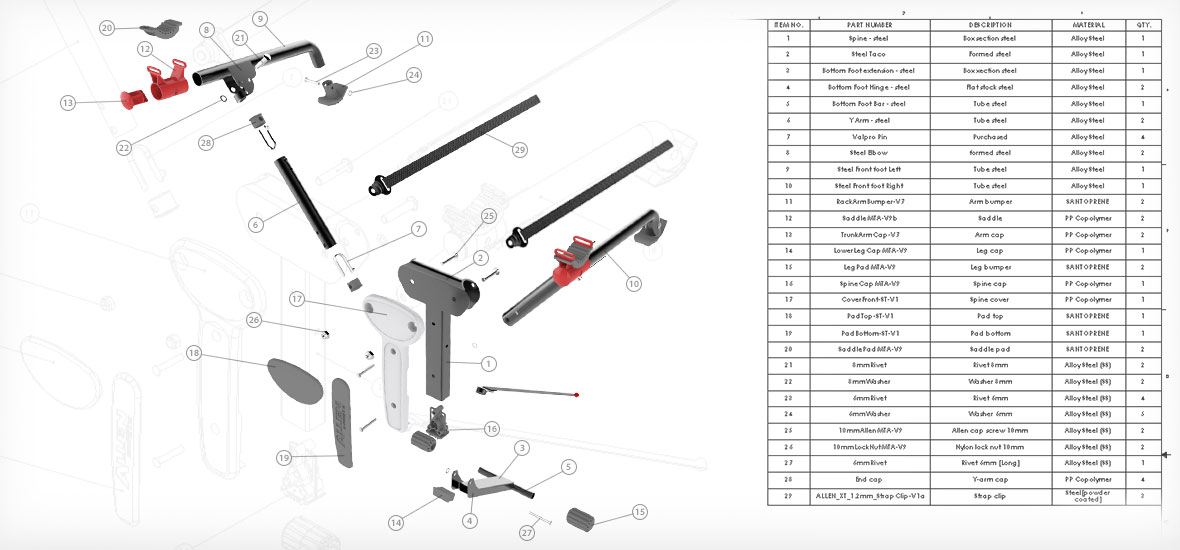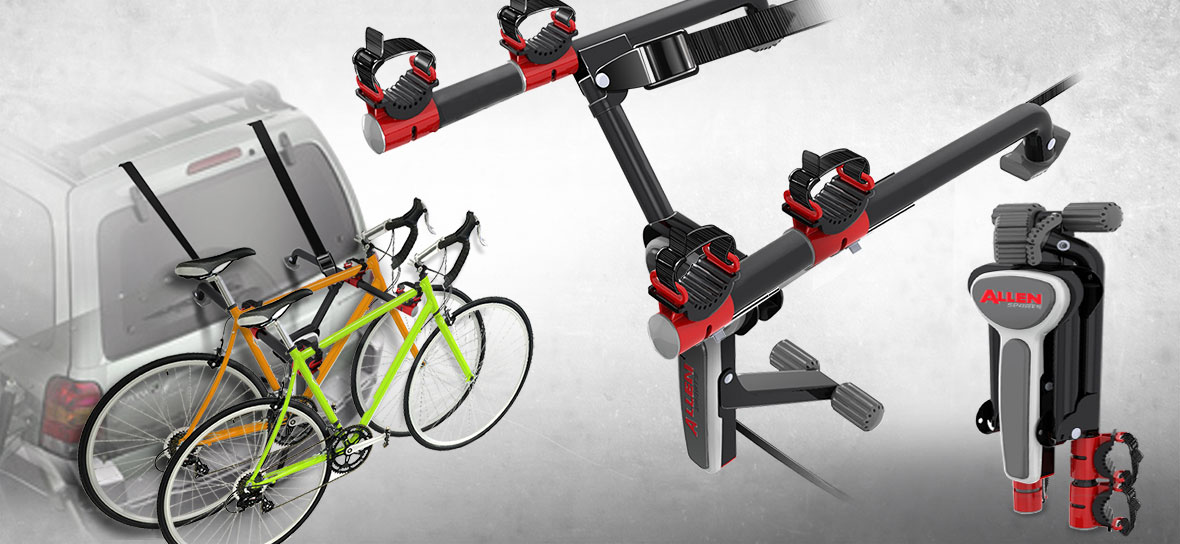 ALLEN SPORTS BIKE RACK
Allen Sports approached Fuzion with a unique idea: a foldable compact bicycle rack that could easily be carried in a backpack. Partnering with Allen Sports, Fuzion made this vision a reality, developing a new line of compact bike racks, the smallest bike carrier on the market. It can go from backpack to a fully functional bike rack in seconds. Good things do come in small packages!
CONCEPT EXPLORATION
Fuzion's concept exploration began with researching the diverse market of bike frames and vehicles that the rack would need to accommodate. The ultimate goal was a foldable compact design that would fit in a backpack. Multiple configurations were explored before selecting the "Y" concept.
CONCEPT DEFINITION
Moving forward with the "Y" styling assembly method, part count was defined. Fuzion collaborated with the client and overseas manufacturer to refine design and manufacturing. Resulting in expedited design and cost efficiencies.
PRODUCT LINE EXTENSION
Utilizing telescoping tubes and existing components, Fuzion designed a two-bike version of the rack for Allen Sports with footprint just 2 inches larger than the original.