5 Reasons You May Need a New Logo
Written by Fuzion President Wayne Blatchley
Logos are fickle things. They need to be recognizable, inform your customer about what you do and who you are, and also be current, so you don't look like you're operating out of the Stone Age. But with ever-evolving graphic design trends, when is the right time to refresh your look? Here are some signs a logo redesign should be in your near future.
1. I don't get it.
So maybe it was clever, or maybe it wasn't as clever as you thought… you should never have to explain or apologize for your logo. For years I never got the old D'Angelo's logo. One day it hit me; the "L" was a sub! Was I dense or was it just not a good logo to begin with? If that's your logo, you may be due for a logo overhaul!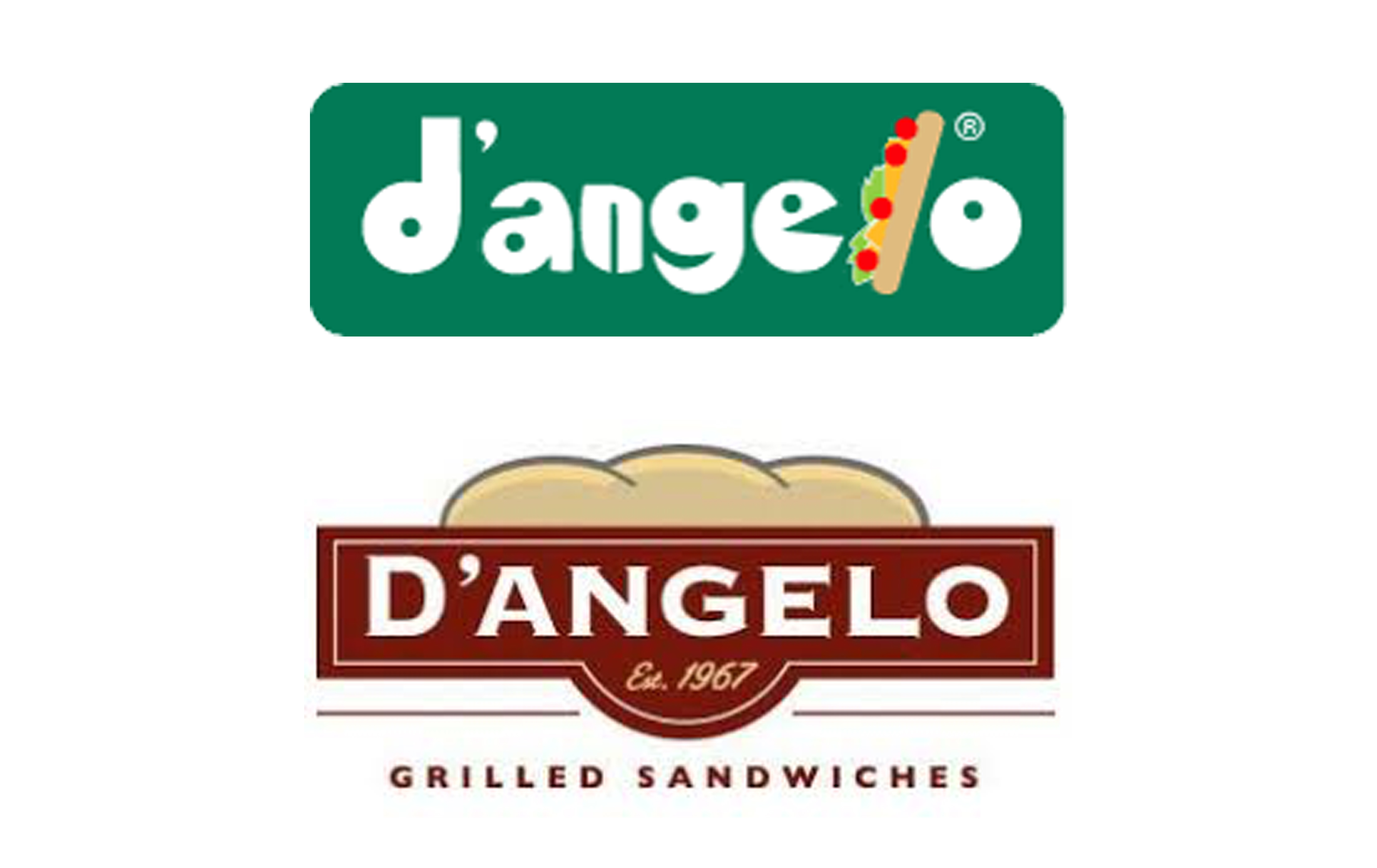 2. Time to retire that Leisure suit?
A previous client of ours had logo that was designed by his tween son. He was now in his 40's. Though he had changed quite a lot through the years, as did the company, the logo never had. It was long overdue for a major facelift. The marketing team was terribly embarrassed by its antiquated look, but wanted to tread lightly as the son was now part owner of the business. There was some fear that they would lose their brand recognition, but a clean new logo kept a tiny taste of the old and sent a powerful message that they were modern worldwide organization.
3. It doesn't fit anymore!
Maybe when your current logo was designed, your mission statement was in a totally different direction than your current goals. It seemed perfect for your burgeoning business at the time, but it doesn't quite have the same esthetic punch or even seem to relate to what you do now. A good logo should be appropriate. This doesn't mean if your selling cars, your logo should have a car, but if you're an accounting firm you probably would not want a balloon font with rainbow colors as it wouldn't be appropriate. Simply put, a logo is to identify your business, nothing more.
4. Do you copy that?
Tiny fonts, too much detail, too many colors or gradations? All of these can be problematic when reproducing a logo. Today's logos are used across multiple platforms, from digital and print, to products. If it's too complicated, it just won't cut it. A good logo should work well in black & white and if it doesn't, it probably won't work well in color either. In fact, when my designers submit logo concepts, I want to see them in black & white. Color can be distracting and deter a possible good logo direction; i.e., "I'm not such a fan of orange, so that orange logo does not work for me." Also, the simpler it is, the better it is. A good logo should be able to be reduced to a 3/4″ and still be legible. Tiny fonts and details can get lost in reduced sizes. Whereas 3-D looking logos were in a few years back, with drop shadows, reflections and borders, simpler, flat logos are all the rage now.
5. Times they are a–changing.
With consumers being more health conscious, many fast food companies through the years have tweaked their names. Kentucky Fried Chicken was shortened to KFC. The word "fried" had decidedly unhealthy connotations. Recently I read that Dunkin Donuts was thinking of dropping Donuts from their name. Sales of donuts have been dipping (forgive the pun) through the years and health-conscious consumers are not stopping to bring that box of donuts as treat for their fellow employees anymore. Will it be DD or just Dunkin? I guess we'll see.
To that point, obviously, you need a new logo when there is a name change. Should it be revolutionary, throwing out any link to the past or evolutionary, maintaining a bit of the past with the new look? Many companies are concerned if they change a logo too much that consumers will lose recognition of their brand. There have been some logo changes that brought on the wrath of the wary consumer who, for the most part, don't like logo changes. Starbucks in 2011 simplified their logo, dropping any ties to the name and coffee. It became just the mermaid. There was an instant backlash from consumers, but not only did the new look stay, it saved them a bundle on printing, as the logo was now one color.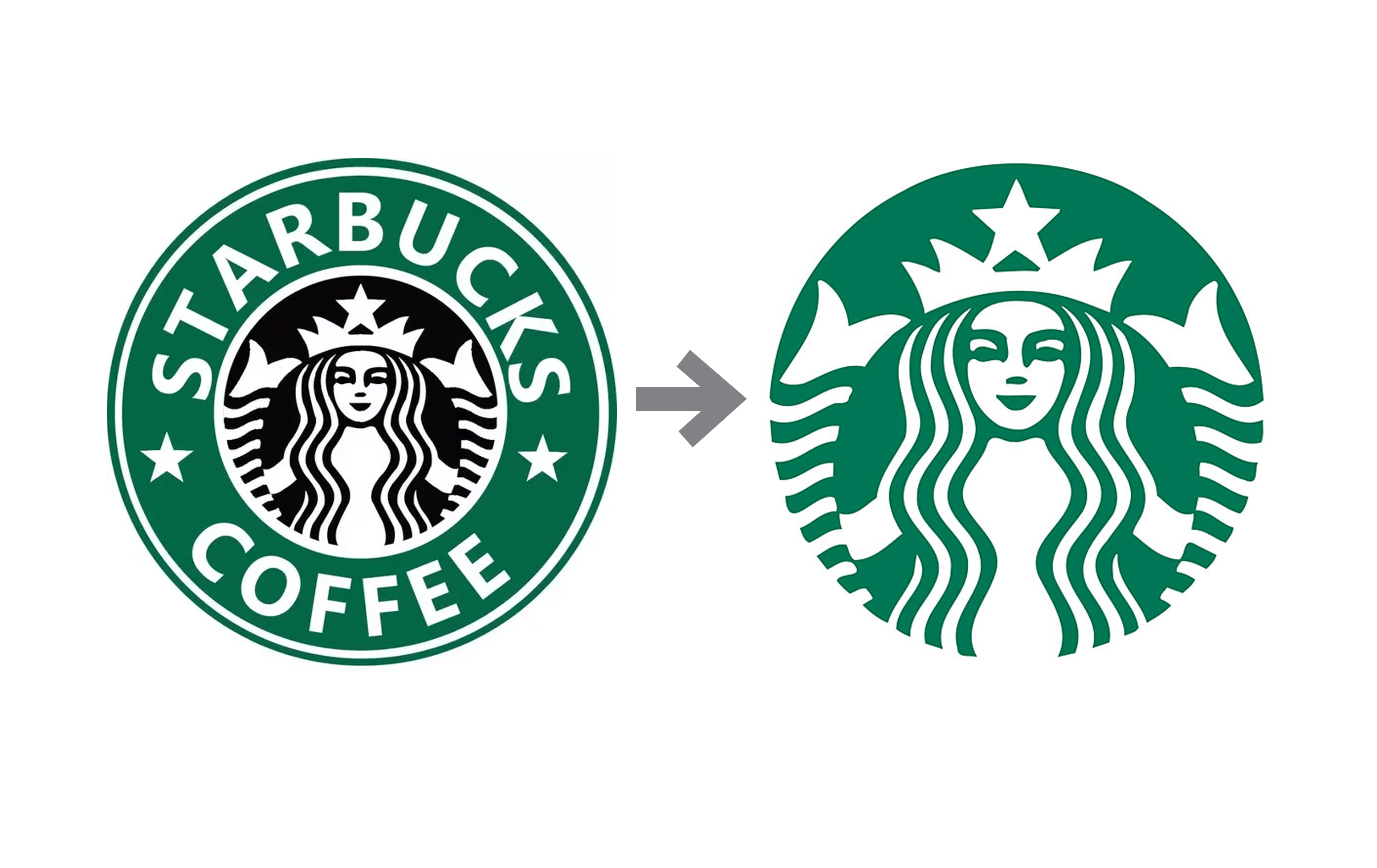 Why change at all?
Like a good logo, it's simple, tastes change with time and corporations strive to be relevant to their ever-evolving consumer. Can Fuzion help you with your new brand or inject some design Botox into your tired old brand? You may be just a nip and a tuck away to a fresh new brand.